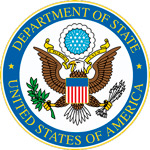 On June 15, 2016, the U.S. Department of State finalized the purchase of approximately five acres of land in the Nassau city center that will be the site of the new U.S. Embassy.  The new Embassy will be located off Shirley Street, East Street, and Sands Road.
The Embassy's relocation will accommodate our growing U.S. Mission to The Bahamas.  The new multi-building campus will allow us to better achieve U.S foreign policy objectives as well as better serve both American and Bahamian citizens.
While construction of the new facility will not commence for a few years, this site acquisition symbolizes the U.S. commitment to The Bahamas and to a U.S. presence in downtown Nassau for decades to come.
Since 1999, the State Department's Bureau of Overseas Buildings Operations has completed 131 new diplomatic facilities and has an additional 53 projects in design or under construction.
U.S. Embassy, Nassau