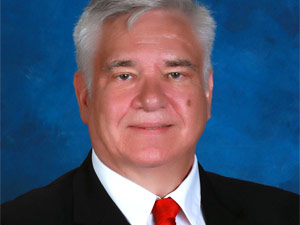 President of The Bahamas Technical and Vocational Institute (BTVI), Dr. Robert W. Robertson is convinced that technical skills are increasingly playing a crucial role in narrowing the skills gap that may hinder efforts to maintaining a competitive advantage.
While recently speaking at the Florida Society of Human Resource Management (SHRM) conference in Orlando Florida, Dr. Robertson said employers are now expecting prospective employees to demonstrate proficiency in a variety of technical areas.
"To stay competitive, candidates need to be able to adapt to new tools and trends – such as the cloud, mobile development and Big Data. In fact, a must-have tech skill when hiring someone really involves being able to troubleshoot your own technical issues," he stated.
Dr. Robertson was addressing the topic, Building Local Talent in a Globally Competitive Economy. The annual SHRM conference attracted more than 4,000 delegates with the keynote speaker being Dan Rather, Managing Editor and anchor of the television news magazine, Dan Rather Reports.
Robertson noted that the skills gap is a global concern. However, it is a globally competitive workforce that is key to local economic development. He added that partnerships between industry and government are important to guiding programs that develop workforce skills. In addition, Robertson noted the need to utilize apprenticeships, flexible course modules and online as ways to deliver more effective training that meets the demands of learners.
During his presentation, Dr. Robertson pointed to the high youth unemployment rate in The Bahamas, noting that businesses indicate a shortage of the required basic competencies within the local workforce.
"Indeed, there are many jobs going unfilled as employers in many countries simply cannot find the right skill sets in applicants," said Dr. Robertson.
According to the May 2016 Labour Force Survey, "Unemployment among youths (persons ages 15-24) continued to be considerably higher than any other age group, which is common to most countries." This is a significant challenge facing the education sector globally, noted Robertson.
Dr. Robertson underscored to delegates the importance of a robust post-secondary technical and vocational training. In the case of The Bahamas, the National Development Plan has been designed to promote education and lower unemployment figures. One of the keys to the implementation of the National Development Plan is BTVI. As an institution, BTVI is seeking to increase its services throughout the country via online services, adding new job readiness programs and continuing to deliver affordable excellence.
"I am excited about our mission and confident that we can assist our students in learning a trade and earning a living" concluded Robertson.
The Bahamas Technical and Vocational Institute
Caption: Dr. Robert W. Robertson, President