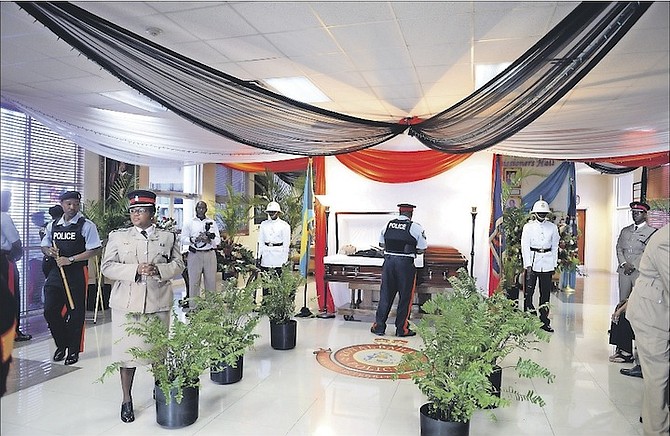 HUNDREDS of police officers viewed the body of the late Errington "Bumpy" Watkins at the Royal Bahamas Police Force's headquarters yesterday as the family of the former parliamentarian prepares for his military funeral.
Watkins was a police officer for 21 years.
The 90-year-old was elected to the House of Assembly in 1972.
He led an unsuccessful effort by Abaconians to secede from the Bahamas ahead of Independence.
Family members remembered him yesterday as a strict disciplinarian who nonetheless had a great sense of humour.
Mr Watkins was photographed last year for the Bahamian Project, one of the most important art projects in the nation's history, with the mission of documenting the character and preserving the legacy of those who have shaped the heart and soul of our nation.
Click here to read the complete article at www.tribune242.com