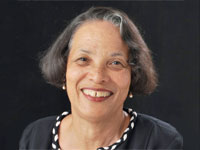 I read with interest today of the opening of the mini hospital in Abaco, and say 'congratulations' to the government for finally getting it opened, and hopefully, fully staffed and operational for the long haul. However, I wish to point out that buildings by themselves do not a healthy nation make – the people who are there to take care of the public and perform their duties in the facility in an effective and efficient manner are a most important factor!
As a cancer survivor of over 30 years, a former President of the Cancer Society of The Bahamas, and a passionate advocate for cancer care in The Bahamas, it was most distressing to be informed in late January of this year that cancer patients attending the PMH Oncology Clinic have expressed concerns about the lack of care, and empathy they have been receiving – so much so that many leave the clinic frustrated, confused, and in tears.
This situation is totally unacceptable, and I once again implore those responsible for the operation of the facility to correct it post haste. Cancer is a devastating disease, and persons undergoing such a diagnosis certainly need not be further burdened by additional mental stress during their treatment.
The Oncology Clinic first came into being with great pride in 1991 after much hard work, determination and planning during my term as Cancer Society President. Located in a building on the western end of the compound behind the iconic lignum vitae tree – neither of which no longer stand – it was a sanctuary and place of help and healing for cancer patients. It is a shame that the new modern facility which opened in 2009 with this same goal in mind, has deteriorated into an institution where persons would prefer not to enter to get the essential treatment they need.
NHI commercials are running rampant on the airwaves and print media, but, as in too many instances in this country, if we continue to operate inefficiently, in haste and waste, unprepared, without substance, and to our detriment……then the people will continue to suffer!
Who is listening, and who really cares?
It appears that the cancer patients' concerns are being ignored since nothing is seemingly being done to alleviate the situation after three long months of waiting. Therefore, I am resorting to the power of the pen, and relying on the power vested in the Fourth Estate to take up the mantle and investigate.
With elections right around the corner, we MUST continually ask of those whom we expect to lead, this simple, but extremely profound question: is what you do for the benefit of the 'greater good'?
Pam Burnside