McCartney Straddles The Political Divide
February 2, 2011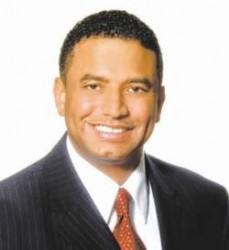 McCartney appeared on a radio talk show saying that Prime Minister Hubert Ingraham "lacks compassion" for the Bahamian people. An almost absurd description of a man who has done plenty good for the country and its people.
Mr McCartney, a political neophyte, said that he hopes the FNM gets their "act together."
Trying to straddle both sides of the political divide, Mr McCartney seems to be contradicting himself by saying that the buck stops with the Prime Minister, while then saying that the PM lacks compassion.  It as if Mr McCartney expects Mr Ingraham to lead by the whims of minority groups, forgoing a prime minister's promise to live up to the commitments he made to the Bahamian people to act in the best interest of the entire country.
"One can not take responsibility if they do not have the authority," one political observed opined.
It would be impossible for the Prime Minister to enact his agenda, the agenda that the people of the Bahamas elected him to fulfull, without acting in a decisive manner and ensuring that petty politics do not get in the way of what's best for The Bahamas.
McCartney, who resigned from the Ingraham Cabinet nearly a year ago, said voters want to see a different approach to governance. Clearly Mr Ingraham's leadership style embraces a "different approach to governance" than that of the indecisive Perry Christie, or the selfish and corrupt Lynden Pindling.
McCartney told reporters that if he were leader, he would do things a little differently from Ingraham.
"The difference I think is you need to listen. I don't profess to have all the answers. I will give persons the    respect that they deserve," McCartney said, perhaps forgetting that as a leader one can not satisfy all the people, all the time. A true leader listens to the people, and select experts, but then has to act in the best interest of the country, even if that means a portion of the people will be unhappy with the decisions made.
When asked if he thinks he will still be nominated as the FNM candidate for Bamboo Town, McCartney said that whether or not he is chosen to run on the FNM's ticket, he will offer himself as a candidate in the next election, saying he would run as an independent if necessary.
"We will see what happens," he said.