Roy Jones has been sworn in as a Justice of the Bahamas Supreme Court, while Milton A Evans has been made an acting Supreme Court Justice.
Both men were sworn in by Governor General Arthur Foulkes.
Justice Jones was a Justice of the High Court of Jamaica 2002 until December, last year, when he was sworn in to act as a Justice of the Court of Appeal of Jamaica, a country ravaged b7y police and judicial corruption. Jones also served as an acting Justice of the Grand Court of the Cayman Islands for a few months, in the beginning of 2010.
Jones has family ties to The Bahamas, as he is married to the former Eslyn Hollingsworth of West End, Grand Bahama.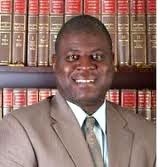 Milton Evans is a partner in the law firm of Evans & Co, here in The Bahamas. He was born in Nicholl's Town, Andros and later moved to New providence where he finished his his education at Government High School and the College of The Bahamas. Evans obtained his his LLB degree with honours from the University of the West Indies in 1986 and was called to the Bahamas Bar in 1988.
Aside from his private practice, Mr Evans has worked in the Office of the Attorney General as Deputy Director of Legal Affairs. He is currently a tutor at the Eugene Dupuch Law School and has previously served as a lecturer in the law of civil procedure at that school. He also serves as a member of the Rules Committee of the Supreme Court. Evans is an experienced lawyer in both criminal as well as civil litigation.
Mr Evans is married to the former Patrice Ramsay of New Providence.
Justice Jones will be assigned to the Criminal Division of the Supreme Court and Acting Justice Evans,  will be assigned to the Civil Division for three months.