Nygard Wins Round Two in Legal Battle Against CBC
June 7, 2011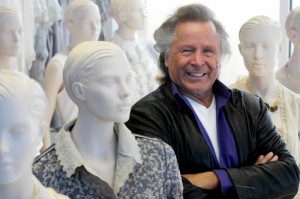 Peter Nygard has won the latest skirmish in his ongoing legal battle with the Canadian Broadcasting Corporation.
On Friday, the Manitoba Court of Queen's Bench upheld a lower court's decision, rejecting an attempt by the CBC to have Nygard International's civil suit quashed on the grounds it was frivolous and constituted an abuse of process.
The case is one of many launched by the fashion mogul relating to the state broadcaster's April 2010 airing of Larger Than Life, a Fifth Estate documentary that featured former employees speaking critically of Nygard.
Launched a year before the documentary aired, the company claims the CBC induced and conspired with Nygard employees to breach confidentiality agreements they had signed with the fashion company in the making of the documentary.
In April, a private criminal prosecution for defamatory libel was launched by Nygard officials against CBC and three of its employees.
A civil suit was hatched around the same time in the Bahamas, where Nygard lives at his posh resort for much of the year. Lawyers for Nygard allege the CBC and others — including Nygard's former neighbour, billionaire Louis Bacon — conspired to tarnish his name in an effort to have his permanent resident status in that country revoked.