Damien Forsythe Receives Microsoft Advertising Accreditation
November 7, 2011

Damien Forsythe, E-Commerce Consultant, has received his Microsoft Advertising Certification after successfully completing the training and Individual exams provided by Microsoft.
This is a timely certification as the Bing powered search partnership between Microsoft & Yahoo has continued to increase its market share of the US online search market. According to Compete.com, a leading online analytics and website ranking directory, "Bing-powered search — Bing and Yahoo combined — held 31.7% of the market in August,2011, up from 31% in July,2011."
Paid Search Advertising is an important part of an overall online marketing strategy, both for long term sustainability, brand awareness, new customer acquisition and as a way to test promotional message, before investing in and scaling out much larger campaigns.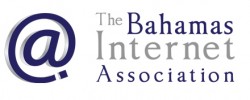 After receiving his Advertising Certification, Damien said that "I'm thrilled to become certified in Microsoft's Advertising products because they continue to increase their market share and they have shown to regular achieve a lower Cost per Sale and a higher ROI compared to the currently larger Google network. I recommend anyone who is actively using paid search marketing to include the Bing/Yahoo partnership in their advertising, especially if they are trying to increase their reach and potentially improve their overall ROI."
About Damien Forsythe:
Damien Forsythe is an E-Commerce Consultant, with a degree in Business & E-Commerce from The University of New Brunswick, Canada. He consults with clients in areas such as Paid Search Marketing, Search Engine Optimization, Web Usability, Analytics and E-mail Marketing. Damien is also the founder of  The Bahamas Internet Association. He works and resides in Nassau, Bahamas and has worked with companies in The Bahamas, Canada and United States.