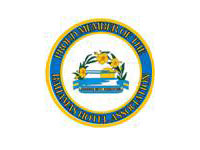 Address by The Prime Minister Hubert A. Ingraham
at the Bahamas Hotel & Tourism Association Annual General Meeting
2 December 2011
I am happy to join you as you conclude your 59th Annual General Meeting.
We are coming out of a particularly difficult period in the global economy.  That has been especially so in the travel and tourism sector internationally and of course here at home.
I believe that when historians look back at the effects on The Bahamas of what has been the most severe economic downturn since the Great Depression, I believe that they will take note of the resilience and ingenuity of both the private and public sectors.  They will note that we moved from crisis to opportunity, and finally took and carried out big decisions and decisive actions needed to place it on track for long term sustainability.
We are investing over $400 million to transform Lynden Pindling International Airport to create a positive experience for visitors and residents and to position ourselves for growth to accommodate additional airlift for many years to come.  And, we are also better positioning LPIA as a domestic hub to better support connecting traffic to our Family Islands.
Marsh Harbour, which has the second busiest airport by passenger numbers, is getting new terminal facilities appropriate to their needs.
Exuma is now accommodating direct air service via Air Canada from Toronto, and San Salvador is receiving direct jet service from North America and from as far away as Paris, France.
You are aware that we are moving deliberately to transform our capital city and island into a modern, efficient, functioning and welcoming place.
New roads and water and sewerage infrastructure are improving the quality of life for Bahamian and visitors alike.  The new Airport Gateway Project is taking shape.  That new four lane highway leading from LPIA to the 6 legged round about along JFK Drive will symbolize the transformation of our island from non-functioning to functioning.
Eventually, the four lane highway will extend through Oakes Field along Thompson Boulevard to Poinciana Drive and Baillou Hill Road.  It will also extend along the Tonique Williams Darling Highway to the Milo Butler Highway going south and to the New Providence Highway going north.  Together these road enhancement projects are set to create a most pleasant air arrival and departure experience for visitors and Bahamians alike.
The revitalization of the Historic City of Nassau is taking shape.  We have completed the replacement of water mains and sewerage pipes along Bay Street from King Street in the west up to Elizabeth Avenue in the heart of the city.  Repaving is underway long Bay Street and corresponding side streets.
In the New Year, portions of Charlotte Street and Navy Lion Road will be pedestrianized and Marlborough Street will be beautiful making way for the creation of a new craft market.
New attractive sidewalks will be installed along Bay Street and, the remainder of the Cargo Port will be relocated from Bay Street to the new Port at Arawak Cay.  As you are aware, the Betty K Shipping Company was forced to transfer to the new Port ahead of schedule following the fire which destroyed their offices and port facilities earlier this year.
This afternoon, I will participate in a ceremony to mark the decommissioning of the Water and Sewerage Corporation's water barging and storage facility at Arawak Cay bringing to an end 35 years of New Providence Island's dependence on Andros Island, a water barge and the weather to determine if water would flow through our pipes and in what quantities.  I must say that we have been especially fortunate in that New Providence Island has not suffered a direct hit from a high category hurricane over the past 35 years.  Such a hit could very well have had catastrophic consequences for our safe water supply. The demolition of these facilities at Arawak Cay will further facilitate the completion of the new Cargo Port at Arawak Cay in the near future.
Ladies and Gentlemen:
Already the refurbished public buildings at Rawson Square – the House of Assembly, Senate and Hanzard Buildings – are presenting a new face for the city.
Restoration and modernization of the historic buildings in Nassau's centre will continue next year as a complete work on the new Judicial Building (former Ansbacher House) and commence the final phase of renovation to the Supreme Court Building, the Public Library and the dilapidated building at the corner of Shirley Street and Bank Lane.
Many of you are engaged in the soon to be launched major public-private sector partnership beautification programme that will see the creation of a new open park on the grounds which have hosted the temporary Straw Market for the last decade.
We suffered another tragic fire early this morning which has resulted in terrible damage, possibly catastrophic to the Pompey Slave and Emancipation Museum.  Serious damage has also been caused to a number of private buildings in the vicinity.  Police and Fire Marshall Reports are not in and so I will not comment or speculate on the cause or full effect of the fire.
I do wish to say that the Government will not permit burnt out shells to stand and mar our cityscape.  We propose to move expeditiously to facilitate the launch of the public-private sector partnership beautification programme which will have as its show piece the Pompey Gardens and now, a restored Pompey Museum.
The fire may in fact present an opportunity for the Government to purchase or acquire the site of the destroyed building on the corner of Bay Street and Navy Lion Road thereby expanding the area available for creation of the Pompey Gardens. These Gardens will serve as the focus point of improvements which will extend eastward along Bay St. and along Navy Lion Road and Woodes Rodgers Walk.
Themed kiosks offering water and traditional Bahamian beverages will replace the ramshackle make shift stalls which today amble along the wharf as straw vendors, craft makers and beverage salespersons await the opening of the new Straw Market which thankfully is now within sight.  And attractive seating will be made available for those wishing to simply sit and take in the ambiance of the bustling market and wharf life.
We are eagerly awaiting receipt of the Proposal for the redevelopment of the Kelly property along Bay and East Streets. The Government has deferred on its option to acquire the property so as to permit that family company the opportunity to determine their redevelopment plan for the site.
Soon, we will introduce and enforce Standards and Rules to govern the upkeep and maintenance of buildings in the City of Nassau so that in the future when we say "It Is Better in The Bahamas" we will be saying what we mean and meaning what we say.
These restorations, upgrades and improvements to infrastructure and to buildings in our city centre are being complimented by ongoing works to enhance other beach and recreational facilities further afield around our island. Already, in collaboration with some of you, improvements have been undertaken and are being maintained at the Western Esplanade and Malcolm Park.
Important beach restoration, in partnership with our flagship hotel resort property Kerzner International, is underway at Montagu Beach. The Government has completed the creation of a new recreational space at Saunders Beach.  That beach is now scheduled to undergo a similar beach reclamation exercise to that underway at Montagu Foreshore.
Additional work is scheduled to upgrade historic sites and other places of interest including for example Fort Fincastle and its surroundings.
You are aware that the Government has under continuous review, legislation meant to assist the private sector in meeting and maintaining good standards in their tourist related facilities. Recent amendments expanding the businesses and properties eligible to receive concessions under the Hotels Encouragement Act and the enactment of the City of Nassau Revitalization Act have already served to stimulate important investments in the upgrade of hotel properties, restaurants and shopping facilities in areas frequented by tourists.  Importantly, it has also resulted in increased participation by Bahamians in tourism-related businesses.
I wish to record my Government's satisfaction with the continued high standards and performance at our country's flagship property Atlantis and the One and Only Ocean Club and with the on time progress being achieved in the development of Baha Mar.  It is our hope that we will be able to meet the challenge of attracting sufficient visitors to our country to provide both our mega resorts with the level of room occupancy and at room rates required to sustain both properties and permit them to prosper in our high quality and corresponding high cost destination.
We are also pleased with the continued robust development at Albany as we are with the continuous upgrade and upkeep of our smaller and boutiques hotels such as Sandals and Breezes in Cable Beach, Sandals in Exuma, Winding Bay and Baker's Bay in Abaco, and Club Med in San Salvador.
We look forward to the realization of hotel and resort investments placed on hold due to the economic recessions whether on Cat Island, Grand Bahama or Eleuthera.
With coming on stream of Baleria's Bahamas Express to Grand Bahama, passenger lift to Grand Bahama will hopeful increase visitor arrivals to Grand Bahama in support of hotel properties there including Our Lucaya, Pelican Bay, Old Bahama Bay and Deep Water Cay among others.
I commend the Association's initiative to inform Bahamians studying overseas about developments and opportunities back home, and entice them to return home to work in your industry upon completion of their studies.
We are supportive also of the ongoing development of more training programmes to prepare graduates, the unemployed and existing employees to take advantage of the many opportunities which will become available in the tourism industry with the completion of the Baha Mar project.
Ladies and Gentlemen,
Your theme, A Year of Change and Engagement: Volunteers Shaping Tourism Today and Tomorrow corresponds well with my Volunteer Bahamas, and my Government's call for more Bahamians and residents to become involved as volunteers in helping to improve The Bahamas.
It is noted and commendable that in 2011 BHTA has been able to facilitate the engagement of hundreds of hospitality industry professionals and others in a range of industry and betterment activities including: Scholarships and programmes in our primary and secondary schools; energy efficiency and environmental awareness initiatives; and support programmes for small businesses.
I want to commend many of you in this room for volunteering your time and talent, and in many instances providing financial support, to help make a positive difference in your industry and our country.  I want to call for your continued support and for you to look at even more ways to contribute to the betterment of The Bahamas – which in many ways is also an investment in your business and the ongoing success of our tourism and related industries.
I close by noting that in tourism: It Continues to Get Even Better in The Bahamas.
I thank you for the part you play in all of this, and assure you of my Government's continued support for your efforts to improve our tourism product and services, and the quality of life for all Bahamians.
I thank you and Good Afternoon.