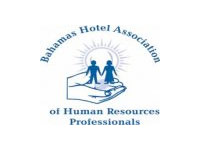 The Bahamas Hotel Association Human Resources Professionals (BHAHRP) has launched their website and support network for member human resources professionals in the industry.  The site also serves as a resource for Bahamas Hotel Association members for general queries on human resource matters, best practices and trends.
The site presents BHA members with the opportunity to post questions and invite immediate feedback from the membership, on a broad-range of HR matters, inclusive of: industrial/employee relations, benefits & compensation, recruitment, selection and retention, awards and recognition, goal setting and performance evaluation, progressive discipline, training and development, employee assistance programmes, employee satisfaction surveys, and other matters requiring leading-edge, proven strategies.   Matters requiring a legal or more detailed and technical response will be noted and referred accordingly.
The BHAHRP is a group of hospitality industry HR professionals who promote the use of sound human resource management practices within the Bahamas hospitality and tourism sector. They are an affiliate of the international Society for Human Resource Management (SHRM).  The site has valuable links to SHRM and the range of available resources which SHRM provides.
Commenting on the BHAHRP initiatives, BHA President Stuart Bowe stated "We wish to commend the BHAHRP, in particular their President Tameka Forbes and immediate past President Debbie Ferguson for taking the lead, with invaluable support from the membership, on this important initiative.  It provides an added forum and link within our HR community and a valuable service to our members on general HR inquiries, something which is particularly useful to small and medium sized businesses".
Newly elected BHAHRP President Tameka Forbes encouraged BHA members to take advantage of the new service.
"The Bahamas Association of Human Resources Professionals is pleased to offer to members of the BHA an industry established human resources support network through our recently launched website. We envision this tool being utilized in support of industry best standard practice development and initiatives" she stated.
BHA members are invited to visit the site and use the resource.