Rough Start For Ferry To Bahamas
January 5, 2012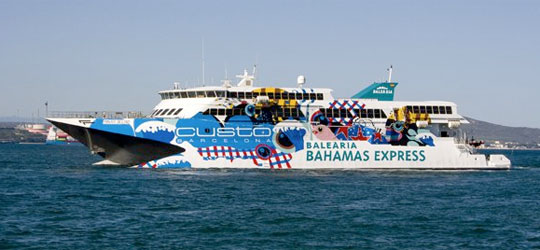 It seemed like a good idea at the time.
Take the new "high speed" Bahamas Express ferry for a media cruise to the Bahamas, spend the day in Freeport and get home in time for the late news.
Mary Ann and the Professor didn't think anything could go wrong during a three-hour tour aboard the Minnow, either.
Instead, opening-week glitches coupled with last week's bad weather meant a photographer and I spent more than 10 hours on board ship for a mere three hours on Grand Bahama Island.
And none of the ship's three fancy espresso machines was working. Nor were any of the bars open.
This was hardly the leisurely day trip ferry officials described when they opted to fill the void left when Celebration Cruises' aging ship went out of business in September.