Fowl Cays Added To List of National Parks
March 14, 2012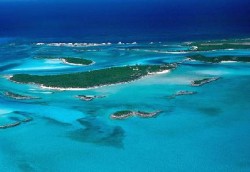 The Bahamas can now boast yet another national park to add to its list of nearly 30 with the creation of the Fowl Cays National Park.
Environment Minister Earl Deveaux announced the "monumental event" yesterday afternoon at the Bahamas National Trust, where he also announced the expansion of two existing national parks: the Conception Island National Park and the Andros Westside National Park.
He also told the press the creation of this new park and the two expansions will cost the government minimal.
"By these three acts we've expanded the national park system by just over 875,000 acres and it's going to cost the government $3.00 a year," Dr Deveaux said.
However, he pointed out, the government has also given the Trust one million in endowments over the last three budgets.