BOB to Host Financial Services Breakfast
September 12, 2012
Bank of The Bahamas Trust and Private Banking will host an information-packed breakfast September 13 to discuss a host of financial services including private banking rights and benefits, pension fund arrangements and standard trusts as well as those specially created for the Bahamian corporate and individual market.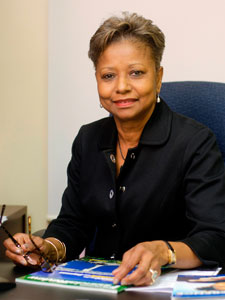 "We field questions on a daily basis about trusts and the common denominator among those questions is a lack of easily accessible information that distinguishes one type of trust from another or the misconception that trusts are just for the wealthy," said Dianne Bingham, Senior Manager, BOB Private Banking.
"The first thing we want to do is disabuse people of the belief that trusts are somehow just for the elite. And We want to explain specific trusts because of the wide range available.
"Among the newest of the trust products is the trust specifically drafted for the holding of real estate allowing you to ensure your family home is left to the immediate family member or members of your choice without your wishes being subjected to probate or possible conflict and without the imposition of stamp tax on the value of the home. One of the most frequently sought after trusts is for the assignment as beneficiary to insurance policies and annuities."
Other types are what Mrs. Bingham calls the three P's for planning — protection, personal and purpose.
While the professional community is expected to occupy most of the seating for the breakfast, which is scheduled for Thursday, September 13, 7:45-9 am at the British Colonial Hilton, others who are interested in attending may enquire at BOB, 397-3000 or e-mail dianne.bingham at bankbahamas.com. There is no charge, but seating is limited.
Diane Phillips & Associates