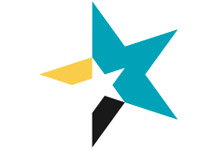 A mix of nearly 100 older and younger representatives from the financial services industry came together for the launch of the Bahamas Millennials Society (BMS) this week. The younger group was Millennials themselves between the ages of 21 and 35.
BMS was created by the Bahamas Financial Services Board (BFSB) in recognition of the fact that younger Bahamians – Millennials born between 1979 and 1993 – are the future of the country's financial services industry.
A Millennial herself, BFSB CEO and Executive Director Aliya Allen believes that BMS is an ideal initiative to network and share ideas among peers and with more established industry veterans.  "Millennials are the most educated generation in history.  They are also the generation that requires the most support and guidance as they ascend to leadership positions in an environment that is incredibly dynamic and often very challenging.  BMS encourages excellence, engagement, networking and mentorship.  We believe that we have something to teach this generation and they have something to teach us."
While the room was filled with Millennials, the programmes' first Mentors were also present and applauded for their volunteerism and willingness to give back to the next generation. Also recognised were the corporate sponsors for the Reception, including Deltec Bank & Trust, Fidelity Bank & Trust, Old Fort Financial and UBS Trustees (Bahamas) Ltd.
"We want to convey that in spite of the many challenges ahead of us, there is vast opportunity," said Ms. Allen. "You just have to be smarter and more discerning about career choices and specialization.  The fact that we already have three corporate members – Credit Suisse AG, Julius Baer Bank & Trust and UBS Trustees (Bahamas) Ltd. – signed up even before our launch is testament to the commitment our financial services institutions show to development of human capital."
Addressing the Millennials Minister of Financial Services Ryan Pinder said, "We believe in you. I believe in your capacity to grasp the opportunities out there and to create your own. This is your industry – take ownership, be excellent and soar." The Ministry co-hosted the event with BFSB.
Three key objectives underpin BFSB's BMS initiative – mentorship, networking and exposure. The latter was on full display at the launch which featured two headline speakers: Investment Manager Adam Johnson  former anchor for Bloomberg Television, where he co-hosted "Street Smart," Bloomberg's daily business news programme; and Ron Alsop, author of the book 'The Trophy Kids Grow Up: How the Millennial Generation Is Shaking Up the Workplace'.
Ron spoke to the challenges management must face when integrating the most demanding and perhaps most coddled generation in history into a workplace shaped by the driven baby-boom generation.  He said millennials represent a complex generation, with some conflicting characteristics – and they are stirring up the workplace and perhaps the world.
"They are a new breed of student, worker, and global citizen and companies know that they have to change tactics to recruit and retain millennials in order to tap into this talent", says Ron.  He pointed out the overriding perception that these young people have great expectations and a feeling of entitlement – particularly around the desire to shape their jobs to fit their lives rather than adapting their lives to the workplace.
Adam Johnson, Principal of Insight & Action Advisors said a McKinsey & Company report estimates one-fifth of the world's population is currently between 10 and 24 years old.  "Millennials will mentor and manage these future consumers, innovators and leaders. By positioning your business on the side of Millennials now, you create a runway for growth over the next several decades," he said.
The opportunity to hear from and network with international personalities on a quarterly basis is just one of the benefits offered by BMS.
Corporate Membership in BMS is open to member firms in good standing with BFSB. A rate of $1000 per year guarantees individual membership for up to 25 10 individual persons. Individual Membership at $125 per annum is available to employees of BFSB member firms if the firm is unable to satisfy the corporate rate. There is also a Student Membership option for students studying full or part time in a degree related to financial services, law, technology or real estate. The cost is $25 per year.
Bahamas Financial Services Board (BFSB)
Photo Caption: Left to Right are Steven Ferguson, Sponsor UBS Trustees (Bahamas) Ltd.; Speaker Ron Alsop; Lacy Roosevelt, Sponsor Deltec Bank & Trust; Robert Turnquest, Sponsor Deltec Bank & Trust; BFSB CEO Aliya Allen; Hon. L. Ryan Pinder; Speaker Adam Johnson; Khrystle Rutherford-Ferguson, Sponsor Fidelity Bank & Trust (Bahamas) Ltd.; and C. James Schaefer, Sponsor Old Fort Financial.