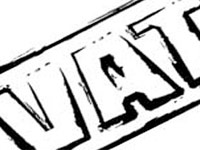 The Ministry of Finance announces that with immediate effect the Business Licence Section of the Department of Inland Revenue has implemented fast-track procedures to allow affected businesses and organisations to complete the mandatory registration for VAT.
Both first time applicants and those seeking renewals for 2014, will be given conditional letters of approval, until they have satisfied or been waived any other requirements for the issuance of a business license certificate.  Those wanting to voluntarily register for VAT can also use these procedures.
Under the procedures business are being allowed to pay their licence fee in full or to agree on a payment plan arrangement and receive a 30 day letter of approval.  They can use this letter to support their VAT registration application. First time applicants of existing businesses, including professionals, will be required to pay the license fee for 2014 and not the $100 fee payable by new businesses.
If there are other requirements that must be met, such as letters of good standing from the National Insurance Board, oversight by professional bodies, or inspections that must be carried out by other Government agencies, the applicants will have 30 days to complete those processes.
Once a business has met all other licensing or renewal requirements, they would be issued their licence certificate.
Further inquiries can be made to the Business Licensing Section, Department of Inland Revenue, Charlotte and Shirley Street, at 1-242-325-1171.
The VAT registration process can be completed by signing on to the government's website at www.vat.revenue.gov.bs.  The applicant must first register for a user ID and then complete the registration