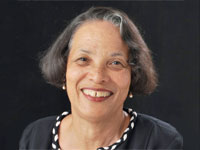 I would like to thank Mr Pat Strachan for his follow up letter in this week's edition of The Nassau Guardian in response to my letter.
On Tuesday night we opened a ceramics exhibition by Joann Behagg entitled "All Dead, All Gone" which examines the frightening plight of our fishing resources in the country as a result of indiscriminate development, overfishing, poaching, and basic apathy which was hauntingly emphasized by the Ministry of Finance's advertisement of thousands of pounds of fish that were confiscated from ONE poaching vessel that was caught.
Imagine the amount of Bahamian fishery resources that are stolen from the hundreds of vessels that are not interdicted! The BNT President, Mr Lawrence Glinton, opened the show and gave a sobering talk on what needs to be done by all of us to preserve this very important resource!
I was happy to see in today's paper a list of captured poaching vessels that government is auctioning – but much stiffer penalties are needed as well as careful deliberation before handing away land and allowing indiscriminate development for instant money and a dismal future, proper policing of our protected areas/seasons with stiffer fines, and so much more.
This all comes back to my question of 'Where is our spunk?' What can we do to ignite our citizens' passion to protect our heritage for ourselves and generations to come. We need to wake up Bahamas and see what we lookin' at!
Pam Burnside