Doongalik Hosts Infrared Photography Show
October 16, 2012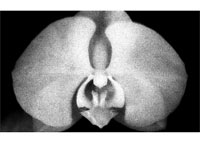 Do you think you could tell what time of day a black and white infrared image was taken? Fine Art Photographer, Paulette A. N. Mortimer will give you the opportunity to try as she is back to show her unique photography works in an art exhibition entitled "Infrared Inspiration," which opens from 6 – 9 pm on Monday, October 22 at Doongalik Studios, #20 Village Road.
For 14 years, Mortimer has been an avid photographer. She has used her photographic skills to chronicle scenes at Mount Alvernia in Cat Island, as well as in Abaco and New Providence and her portfolio provides an important historical record of the Bahamian landscape. She recently took a trip to Ireland and thoroughly enjoyed focusing her lens on a completely different landscape from the other side of the world. A selection of these works will also be on display in the Exhibition. Mortimer has held exhibitions of her photographic work both here and abroad, and this is her third showing at Doongalik Studios.
Mortimer has always been inspired by Nature and fascinated by the photographic effects which can be produced through the use of the infra red process. Infra red photography was initially only achieved through film specifically developed for military, scientific and medical purposes but many photographers adopted the process as a medium for creative expression and to give another dimension to their photography.
Since the production of this film has been discontinued, digital infra red has now provided the means to produce infra red images by either placing a filter in front of the camera lens, having the camera completely converted, or through Photoshop. The majority of Mortimer's images were captured by film or by placing a filter in front of the lens giving her the ability to shoot in color.
In this Exhibition Mortimer is presenting an array of local landscapes which take on the amazingly surreal quality of another dimension in infra red with white leaves and grass contrasting strikingly with darkened skies – a true reflection of what we cannot see with the naked eye.
Mortimer is presently the Managerial Assistant at Galleria Cinemas, JFK. She completed high school at St. Augustine's College and graduated from the College of The Bahamas with an Associate of Arts in Languages and Communication. She obtained a Bachelor's of Arts Degree in French with a minor in Photography from Barry University in 1998 and a Masters of Business Administration from Nova Southeastern University in 2002 followed by a master certificate of specialization in International Business in 2004.
"My love for fine art photography developed during my college years where I was exposed to hand colouring, hand toning, pinhole, colour, and panoramic photography and I enjoyed trying new techniques and experimented constantly with different printing processes, hence my love of black and white photography which I can develop myself.
"Six years ago I decided to make a living from my art and for the last three years I have been focused on channeling my late father's inner spirit and his love for music, nature, and architecture. I find great joy in knowing that people love my photographs enough to hang them in their homes. I am exploring other ways to incorporate my art into different products, including printing on tile, metal, wood and glass, examples of which you will see in this showing. I also look forward to printing on fabric."
For more information on the artist and her work, visit her website at www.thirdeyebahamas.com or telephone the Gallery at 394-1886.