Change in Peak Demand Charge Reading Practice by BEC Impacting Hotel Costs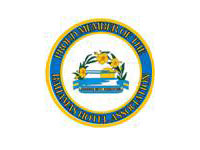 The Bahamas Hotel Association (BHA) has appealed to the Government to reverse a decision last year by the Bahamas Electricity Corporation to conduct demand charge readings once annually, resulting in an increase in utility costs for most hotels and businesses with high usage.  The reversal of a twice annual reading policy which was put into effect in 2003 upon recommendation to the Government by BHA occurred over the past year without any prior notification to the business community.
This past May BHA received complaints from several hotels who indicated they began seeing an unexpected spike in their electricity bill.  Since there had not been public notification of any change in the reading policy, BHA sought unsuccessfully to ascertain from BEC the reason for these reported increases.  Complaints continued to reach us from hoteliers over the past several months.  This prompted BHA to survey members last month to determine the frequency of their demand charge readings, revealing that most hotels were being billed against their last reading, conducted in and around October, 2011.  This reading would've accounted for peak consumption during the previous six months, times of high air-conditioning use and high energy consumption. Essentially, hoteliers were being billed year-round at a higher demand level regardless of usage.
Earlier this month the change in practice by the Bahamas Electricity Corporation which is adding considerably to the cost of electricity for many of our nation's hotels and large users was brought to the attention of the Deputy Prime Minister and Minister of Public Works, The Honourable Phillip Brave Davis, whose portfolio includes BEC.
Prior to 2003 demand charge readings were conducted once annually by BEC.  This was typically done during the height of consumption and from that hotels were assessed an added charge which was applicable year-round, regardless of consumption.  This differed from the normal industry practice in the United States and many other countries where demand readings are conducted more frequently, sometimes monthly, throughout the year.  That year the Government and BEC agreed to the conduct of readings twice annually and this occurred from 2003 until recently.
BHA has appealed for a return to the twice-annual reading practice and for further consideration of more frequent readings, as is the global industry norm.  The organization further advised that once-annual readings are also done by the Grand Bahama Power Company and will be making an appeal to them to reconsider their practice.
This is one of several key matters which BHA is working on to help reduce high energy costs, several of which have been advanced to the Prime Minister, inclusive of putting in place net-metering and further incentives to spur investments in solar and other energy-efficient equipment and materials.  The organization is also finalizing details for a project which will extend free energy audits to 30 hotels and support a demonstration project for several hotels to install equipment and devices to reduce their costs.  Details to follow shortly.
Bahamas Hotel Association (BHA)