Multi-Million Scheme 'Built Upon' RBC Bahamas Strategy
November 21, 2012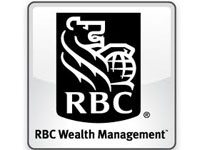 Royal Bank of Canada (RBC) has described as irrelevant claims by US regulators that it "falsely represented" its Bahamian branch was responsible for devising a multi-million dollar 'wash trading' scheme, having asserted that this "built upon" a strategy previously devised in this nation.
A batch of documents filed by Royal Bank's attorneys with the New York courts this month, in response to a lawsuit filed against it by the US Commodities and Futures Trading Commission (CFTC), give a further insight into the role played by its Bahamian branch in the alleged scheme.
In particular, the documents disclose that "either the Bahamas or Cayman Islands" branches initiated almost every transaction that the CFTC is complaining about, and detail the Canadian tax advantages Royal Bank's Bahamian operations sought to obtain.
Royal Bank added that it had already disclosed that the trading strategy had been approved by senior managers and "built upon" an earlier one devised by its Bahamas branch.
And it said there was nothing in US law/regulations that made a trading strategy permissible depending on who approved it.
Follow the link below to read Neil Hartnell's complete article.