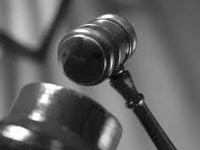 Police sergeant 43-year-old Juan Pratt, who was cleared of having sex with two underage girls is set to return to the Court of Appeal where his acquittal will be challenged by prosecutors.
Crown attorneys intend to argue that Freeport Deputy Chief Magistrate Helen Jones' decision to acquit him of the two charges was unreasonable.
Prior to his acquittal in February 2010, it was alleged that at some time between May 5 and May 6, 2007, Mr Pratt had sex with two girls, ages 14 and 15, at his home.
The girls, who are wards of the state, were put in the care of Mr Pratt and his wife, who was off the island at the time of the alleged incident.