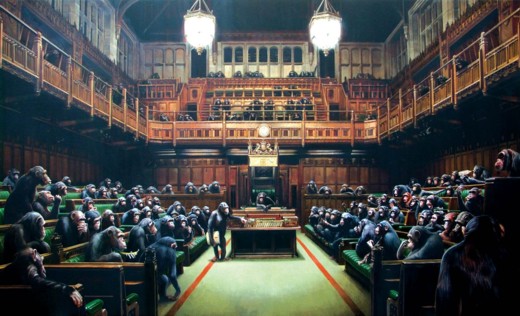 For the first time in my life I took the time to listen to almost all of the debates last week on the discussion of the bill to amend the Constitutional Referendum Act.
I was utterly amazed at the complete waste of time and abuse of the people's money that went on in the House of Assembly.  I would compare them to fifth graders, but to be honest it would be an insult to fifth graders to do so.
The mud-slinging, the name-calling and the heckling was totally uncalled for and out of order.  Very few of the members actually discussed the issue at hand, and most just used the opportunity to cast blame, or destroy the reputation of parties or persons.
Obie Wilchcombe, who started the debate, would have done an excellent job, had he not spent so much time and attention on the opposition.  Fred Mitchell was even more aggressive in pointing fingers instead of sticking to the issue at hand.  Perry Christie was way off course and spent a considerable amount of time in what seemed like him trying to get back at Loretta Butler-Turner for her lack of decorum and insulting remarks in a previous sitting of the House.
What I couldn't get over was the constant discussion by PLP members of Hubert Alexander Ingraham and what he did or did not do in the past.
PLP's in general keep suggesting that the FNM has not gotten over Ingraham, but clearly, neither have they.  Dr. Hubert Minnis has said publicly that the Ingraham era is over.  With that said, can we move on already?  Dr. Minnis is now the new leader of the opposition.  By their (the PLP's) own admission of Ingraham's way of governing, the ministers under his rule can hardly be blamed for anything he choose to do.
I was very impressed with the stand taken by of some PLP MPs, namely Picewell Forbes and Renardo Curry.  High ethics and morals are always a good sign for men who seek to represent and govern a country.  In fact I see a bright future in politics for Renardo Curry.  I just hope he does not become tainted, dishonest and high and mighty like politicians often do.  Stay humble Mr. Curry.  Those who humble themselves will be exalted.
I must say that I was also impressed with the FNM leader, Dr. Hubert A. Minnis, who stuck to the subject and fought for rights and the protection of Bahamians on a social, moral and economic level.  Dr. Minnis has obviously learned that he does not have to respond to every insult with another insult.
Let fools be fools all by themselves, no need to join them in their foolishness.  He presented himself like the true statesman that he is.  Kudos to you Dr. Minnis, and thank you for representing the party well.
In reviewing all I heard, I have to admit that Dr. Andre Rollins and Loretta Turner-Butler were the most obnoxious of the crew.
In what would have been an otherwise excellent speech, Butler-Turner spent far too much time insulting Christie and the PLP.  Was that really necessary?  What was the point of the constant insults?  Can we not as adults voice our opinions with decorum and respect?  If everything you say is true Mrs. Turner, it will become obvious to the Bahamian public in due course.  Mud-slinging and insults are not necessary.  All it got you in return was some mud slung right back at you by Christie.  Hardly worth it was it?
And to Dr. Rollins I say, how childish to insult Butler-Turner by constantly telling her that she only deals with "dead people".  What was that about?  Childish to say the least.
On behalf of The Bahamian public I am begging members of the "honorable" House of Assembly to please conduct the business of the people with decorum and decency.  No need to put on a show.  Truth be told, the majority of Bahamians are not watching you anyway.  A poll conducted at my workplace this morning showed that 75 percent of people do not even listen to your debates, and the other 25 percent rarely do.  So if you think you are using the forum to score Brownie points with supporters, think again.  I suspect that the people who are interested enough to endure the constant heckling and insults are already set in as to who they are going to support.
It's unfortunate that more people do not listen to the debates in the House because maybe then they would be able to see by the behavior of the members who they should be voting for.  I encourage all Bahamians to tune into Channel 40 and ZNS radio or even to visit the House of Assembly and watch the "show" live.
"By their fruits ye shall know them."
By: Maria Y. Thompson