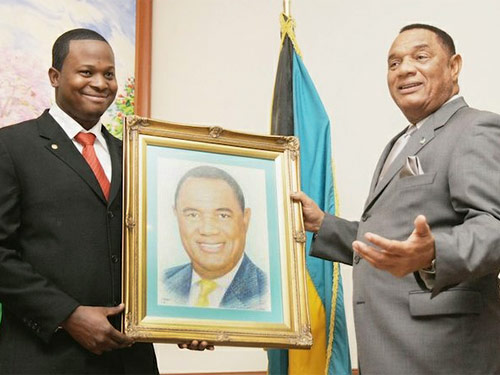 Prime Minister Perry Christie acknowledged the need to provide opportunities for artistic talent to be remunerated.
Underscoring the importance of giving culture a more prominent role in the country, Mr Christie congratulated visual artist Jamaal Rolle [who was recently photographed for The Bahamian Project] for his entrepreneurial spirit.
Adding to the list of noted recipients, Mr Rolle presented the prime minister with a framed portrait.
Self-titled 'The Celebrity Artist', Mr Rolle has become well known for his portrait presentations to high profile individuals such as the Reverend Al Sharpton, Sir Sidney Poitier and Oprah Winfrey.