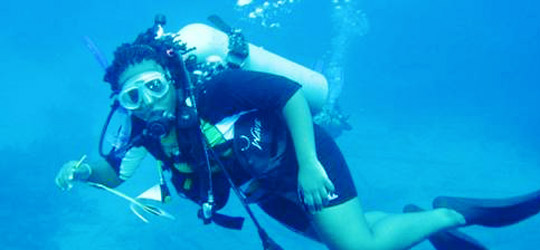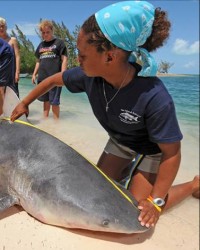 Students, parents and Guidance Counselors, are invited to join the Bahamas Reef Environment Educational Foundation (BREEF) and the Ministry of Education to learn how students in the class of 2013 can have the gap-year experience of a lifetime as a Bahamas Environmental Steward Scholar (BESS). Interested persons are invited to attend a meeting at 6pm on Friday 1st February at the Ministry of Education's building on Thompson Boulevard.
BESS is a year-long study and work experience programme for motivated high school graduates with a keen interest in the environment, conservation and sustainable systems. During the 2013-14 academic year, BESS students will attend the Island School at Cape Eleuthera and engage in real-life conservation work with a local environmental agency on a four-moth paid internship. Since the programme's inception in 2007, twenty-four BESS Scholars from schools throughout the country have participated in the programme on scholarship.
The BESS experience is life changing. Through BESS, Alannah Vellacott, a graduate of Sunland Baptist Academy had the opportunity to do shark & bonefish research, aquaponics, and sponge mariculture. She also participated in the Living Oceans Foundation's Global Reef Expedition, and in coral nursery activities. Alannah is studying at the College of the Bahamas, with plans to work in marine conservation and education. In addition to developing academic and research skills, BESS students also become SCUBA certified, learn outdoor survival skills, travel to family islands and network with local and international conservation partners.


BESS alumnus, Bradley Watson is now in his senior year of the Biology program at the College of Charleston. "Setting a foundation in Ecology at the Island School, gaining a sense for the dynamics of the fight for the Bahamian environment at BREEF, and getting a taste of food production through the Aquaculture program at CEI has shown me how important and feasible it is for Bahamians to eat better, more environmentally friendly foods. The BESS program has in part facilitated the development of my present long term goal to become an Agricultural Scientist."
Current BESS student Franchesca Bethell reflects on her internship with BREEF "I have learned a lot about myself. One of my goals was to gain more confidence. I can confidently say that I have all the confidence and courage I need to tackle any obstacle in my path."
If you would like to apply for the BESS programme, join us for the meeting, contact BREEF 327-9000 or breef@breef.org. or visit www.islandschool.org. Application deadline: February 15th. Full and partial scholarships are available.
BREEF is a non-government, non-profit, Bahamian foundation, its mission is to promote a sustainable relationship between Bahamians, visitors and our marine environment. We aim to bridge gaps between science research, public education and policy to inspire action for the conservation of marine resources that help to sustain our way of life.
Photos
1.    Alannah Vellacott participates in shark research during her internship with the Cape Eleuthera Institute
2.    Alexander Henderson (BNT intern) and Tevin Williams (BREEF intern) assist with sea turtle tagging research.
3.    Trueranda Cox (BREEF Intern) conducts lionfish research with the Department of Marine Resources