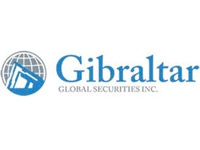 Gibraltar Global Securities Inc. Founder:
'We Protected Our Clients, Close These Doors with Clear Conscience'
In one of the most unusual departures from the business scene in Bahamian history, the founder of a local securities trading company says he is closing the doors with a clear conscience, proud that he stood up for Bahamian law and client confidentiality, but sorry that 15 Bahamians will be out of a job and that an estimated $1.5 million will be taken out of an already weak Bahamian economy.
Warren Davis, founder of Gibraltar Global Securities, made the comment upon the imminent voluntary closing of the company he founded in 2004 with only himself and a receptionist and grew to a staff complement of 15, all Bahamian. At the peak of its business, the firm had some 1,224 clients.
Gibraltar, based in Sandyport, closed on January 31, 2013 due to a decline in business, which Mr. Davis believes was a direct result of the unprecedented release of client-related information by the Bahamas Securities Commission to the British Columbia Securities Commission.
"In this business reputation is everything and when it has been damaged, even unjustly, the impact is a measurable, quantifiable fall-off in business," said Davis.
"We did everything we were supposed to do," said Davis. "We succeeded. Not a single client lost a single penny. We lost as a company because we were part of a bigger picture of other countries piercing the armour of what is supposed to be private and confidential investing in stocks, bonds and Treasuries and a local securities commission that could have done more to protect the interests of the Bahamian financial services industry as a whole as well as those of one of its licensees. But when the representatives of a powerful nation go on a fishing expedition and decide that we are to be the bait, it is out of our control."
Gibraltar first made the news in 2010 when Canadian officials persuaded The Securities Commission of The Bahamas to raid the offices of Gibraltar and seize client information stored on computers after it was discovered that one person of Canadian nationality from British Columbia had opened an account with Gibraltar.
"If regulators could come in, gather this information for which we were advised through legal opinions prepared by two Bahamian law firms, both of which stated that Gibraltar was not legally obliged to produce the information sought and that their piercing amount to no more than a fishing expedition, one has to question what does that portend for the offshore financial service sector, particularly for smaller local registrants? Are Bahamian-owned and operated businesses being targeted? Are Bahamian-owned and operated businesses in financial services more vulnerable, for instance, than an international bank engaging in the same business?"
Davis believes that there is a possibility that local authorities reacted without considering the ramifications or implications to the local industry — a concern that has been shared by others.
"My company was 100% Bahamian owned and staffed," said Davis. "And I am proud that we had one of the highest qualified staffs of any institution in the financial services industry. Those 15 people are now out of work at a time were jobs in that industry are few and far between. In addition, the charities and other social causes we supported for years will now be without that support. Everything from National Insurance payments to utilities to rent — gone from the economy. I estimate that the closing of Gibraltar will take about $1.5 million out of the Bahamian economy annually."
He urged the Bahamian government to conduct an internal investigation.
"I encourage this new administration which emphasized that they would put Bahamians first to internally investigate this matter at the very least," he said.
Davis, who has remained relatively calm throughout the ordeal that also cost him a $300,000 fine, (paid to the British Columbia Securities Commission as a penalty for engaging in the securities industry in that jurisdiction without being registered to do so, something he vehemently denies) gets choked up talking about Gibraltar's impact on individual lives. "We had such a strong culture of community. People in the firm gave of themselves to make others' lives better.
There was one family, for instance, where the mother had cancer and it looked very bad. Later, the husband was diagnosed with cancer. They had five children, no insurance, no money for medical care, there were several months behind in rent and utilities and on the verge of being evicted. We saw a need and paid their back rent and several months of rent in advance, helped in every way we could to make them as comfortable as possible. Both parents tragically succumbed but we knew that we had brought them and their children comfort and a safe home for the time they had on earth. Now who will look after those children? What is their future?"
But Davis is equally concerned about the future of the industry as a whole.
"If Cayman and other jurisdictions can diversify their product and find the balance between offshore investments and regulatory requirements, why can't we in The Bahamas do the same? We will continue to lose our competitive advantage and once people of wealth go elsewhere for one set of services, they are likely to conduct other business in that other jurisdiction as well. That could be everything from real estate to legal services, yacht registration to capital investment. This is a much larger issue than one highly professional Bahamian securities trading company closing its doors.
Unbalanced regulation inconsistently enforced may foster this trend of registered entities opting, like Gibraltar has done, to surrender their license. This is a challenge that must be addressed industry wide. I only hope it serves as a wake-up call for the industry."
While Davis is closing the doors and the chapter on Gibraltar, he hinted that other doors may be opening.
"I leave this behind with a clear conscience," he said. "I paid the price and took the full brunt of the $300,000 fine, which even the newspapers have put in quotation marks symbolizing, I think, their feeling it was more punishment than penalty. I stood up for my clients. Many of those clients thanked us for standing up for them. Others in the industry thanked us as well. In every tragedy, there is triumph, every darkness is followed by the dawn."
Submitted By Diane Phillips and Associates