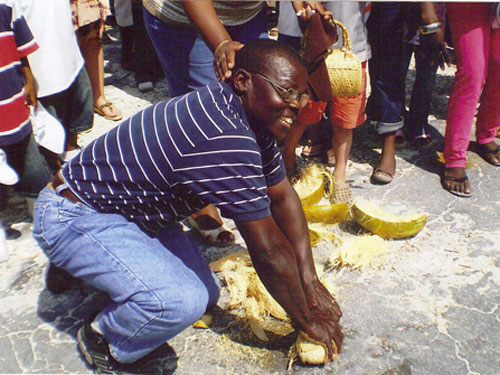 Approximately 40 miles from Freeport, the quaint community of Pelican Point is beaming with excitement as the 15th annual Coconut Festival is fast approaching.
The event, on Easter Monday, will be packed with authentic Grand Bahamian culture, with special emphasis on cuisine and old social traditions.
Renamae Symonette, manager of product development at the Ministry of Tourism, said she has high expectations for the annual event.
"This is a community-based festival and we expect for this to be a really interesting and participative event and we expect for a lot of people to come out this time," she said.
However, the Ministry of Tourism also highlighted the occasion as an opportunity for Grand Bahamians to show their support in the year of the nation's 40th independence.
"In the year of the 40th Anniversary of Independence, we're inviting as many people to come out, we promise that they will really enjoy it," Symonette said.
Additionally, she remained tight-lipped about a special entertainer slated to hit the stage at this year's festival.
"We have a special group of entertainers that we wouldn't say now who they are because we want it to be a surprise, but I can assure that persons will really enjoy their performance," Symonette added.
However, live performances will be given by Bahamian sensation, Dillon 'D-Mac' McKenzie.
The participation of tourists topped the list for the event's proceedings as Symonette shared that they will have a wide range of activities to choose from.
"Visitors will be participating in many games using the theme the coconut and they can participate in the barking, the coconut water bottle drinking contest and they can participate in the coconut eating contest … so they can have a really good experience," she said.
"At the same time we want this festival to be somewhat educational because we really want to sell that community to all attendees on that day," she concluded.
By Ashley Penn
Freeport News Reporter