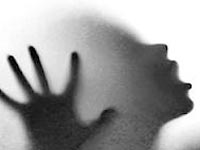 According to FNM Deputy Leader Loretta Butler-Turner two young school girls were allegedly gang raped – one of those rapes reportedly occurred this weekend and neither was not reported by the relevant agencies for disclosure.
Mrs Butler-Turner questioned why the latest, "heinous" alleged incident was not reported by police and called on the government to "deal with the matters" happening in Bahamian society.
Speaking in the House, Mrs Butler-Turner asked National Security Minister Bernard Nottage if he had any up-to-date crime statistics for the Family Islands.
The Long Island MP said that in her constituency there have been past crime incidents that have not been reported on – including an alleged armed robbery of a Long Island bank, last year.
Mrs Butler-Turner also referred to another alleged gang-rape, which occurred on New Providence.
"Not to take away from what has happened this weekend to this young girl child who has been heinously raped, a few months ago I made inquiries to the necessary government agencies of reports of another young girl being gang raped by some 11 young men at a school in eastern New Providence and I have yet to get a response from those agencies responsible," she said.
"I imagine if it did not happen, I would have gotten an unequivocal no. To this date, I still await a response."
Source: The Tribune