$86,000 Drug Bust On Boat
April 12, 2013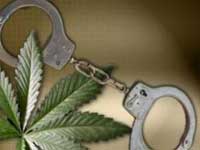 The police harbour patrol and BASRA were in for a surprise after towing a distressed boat to safety.
A search of the vessel unearthed 47 taped packages of suspected marijuana with a street value of about $86,000.
The 20ft Aqua Sport radioed for help after getting into difficulties 20 miles north east of West End on Tuesday at 11:30 a.m.
After being towed to safety and finding the drugs, the vessel's six passengers, two Jamaicans and four Bahamians, were taken into custody.
By Sharell Lockhart
Freeport News Reporter