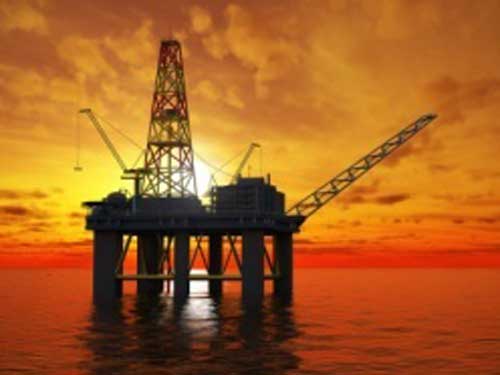 Bahamas Petroleum Co. (BPC), the only explorer searching for oil off the Atlantic archipelago, expects to find crude even after efforts off nearby Cuba failed.
A seismic study by Bahamas Petroleum, or BPC, showed that the Great Bahama Bank may have oil at shallower water depths, making it easier to drill, and a layer of salt keeping the crude in place, Chief Executive Officer Simon Potter said in London.
BPC is looking for a partner to raise at least $100 million to drill the country's first exploration well in about 27 years. It holds five licenses covering more than 4 billion barrels of potential oil resources and is seeking three more with Statoil ASA. (STL) The nation in March allowed exploration to go ahead on the condition a referendum be called before the first oil is pumped.
"Let's go and bake the cake, let's establish commercial reserves," Potter said in an interview. Should a discovery be made, "there'll be a much more positive issue to be managing."
Oil extraction off the Bahamas, a tourism-based economy, may help the nation reduce its mounting debt burden. Government borrowings rose to 53 percent of gross domestic product last year from 32 percent in 2007, according to a December report by Moody's Investors Service.
BPC's planned well, to be started in about a year's time, will target a "distinct" structure about 12 miles (19 kilometers) from Cuba, Potter said.
While Cuba's national oil company, known as Cupet, has been pumping oil from the Caribbean island for decades, foreign explorers including Repsol SA, Petroliam Nasional Bhd. and Petroleos de Venezuela SA have failed to find commercial quantities of crude.
By Eduard Gismatullin
Bloomberg News