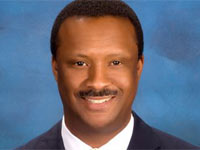 The Bahamas Hotel and Tourism Association supports the modernization of the nation's Gaming Act and regulations to restore the destination's global standing and competitiveness.
The Lotteries and Gaming Act has not been significantly updated since its enactment in 1969, while the competitive environment has changed dramatically and market share has eroded significantly.
"The 1969 Act needed updating due to innovations in internet technology, mobile gaming, a proliferation of new games based on consumer demand, and modern best practices which have been  incorporated into casino operations globally" according to BHTA President Stuart Bowe.
In recent years the global landscape has changed, with more destinations offering gaming and in ways which reflect changes in consumer behaviors.  Today, there is a prevalence of casino-related gaming in Florida and the eastern United States, in the Mississippi basin, throughout the Caribbean, in Asia, and increasingly online.
"In reviewing data on 80 casino operations globally, as a jurisdiction The Bahamas ranks at the bottom in revenue per casino, outpaced by places like Singapore, Macau, Atlantic City, Las Vegas and Biloxi, Mississippi.   When we look at the reasons; it is clear that other jurisdictions have responded to the times, consumer demands, and have improved their consumer offerings and regulatory framework" states Bowe.
The Bahamas competitive erosion has come at a significant cost to operators and the Government of The Bahamas according to research undertaken by BHTA's Casinos Committee.   Tax revenue and employment levels have remained flat, while other jurisdictions have seen significant growth.
Bowe adds that "In working with the Government, our objectives have been threefold:  (1) to drive revenue, thereby increasing the tax base and contributing to job growth;  (2) to create advantages competitively for the destination and gaming operators; and (3) to increase tourism."
The organization's research indicates that the modernization of The Bahamas' gaming laws and regulations will result in an increase in annual tax revenue estimated between $17 million and $30 million, depending upon the measures adopted.  The Bahamas would also see employment growth as the industry becomes more competitive.
The organization commended the Government for recognizing the importance of this sector of our tourism economy and for advancing the long-overdue reforms.  The BHTA's Casinos Committee has made recommendations to Government since 2009.  Key recommendations and justification have been well-documented publicly.
The Bahamas Hotel and Tourism Association