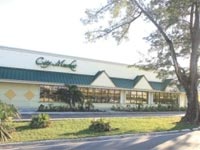 "Outraged" former City Markets employees vowed to hold "a massive demonstration" on Bay Street in protest at attempts to transfer the defunct supermarket chain's pension plan trust to a new company.
Whanslaw Turnquest, the former City Markets inventory control officer, who has assumed the role of chief spokesperson for the former staff, accused the Bahamas Supermarket Retirement Trust's trustees of employing "trickery tactics" in trying to get ex-employees to agree to the asset transfer.
He told Tribune Business that the consent of former staff had been sought to transfer their pension assets from the existing trust to a new limited liability company, the Bahamas Supermarkets Retirement Plan Ltd.
In exchange, Mr Turnquest said the employees were being given share certificates in the new company, which were said to be equivalent in value to their vested pension sum.
Admitting that he had initially told former City Markets staff to sign-up to this proposal, Mr Turnquest told Tribune Business he had been misled.