Gaming Law To Allow Online Gambling In Hotels
April 29, 2013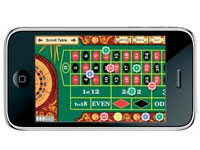 Only tourists from countries that allow online gambling will be able to take part in Internet gaming at hotels, as proposed in the Gaming Bill, according to Minister of State for Legal Affairs Damian Gomez.
On Thursday, The Nassau Guardian revealed that the government has drafted a proposed law that would allow local casinos to offer guests online and mobile gambling.
Gomez said the draft legislation has been under consideration since June 2012 and is not "as liberal" as some people think.
"The new bill will permit online gaming in a restricted fashion," Gomez said. "The persons who will be allowed to participate must be on property and secondly must come from a jurisdiction which permits them in their home jurisdiction to participate in online gaming.
"What that means is that most U.S. citizens will not be able to participate in the online gaming. Only those countries that allow it, their nationals will be able to participate."
Gomez said local authorities will be properly equipped to ensure that online gaming rules are not breached.
"It is adequately policed in Nevada, it is policed in Albany and we will essentially be looking at those jurisdictions for strategies and properly regulating it.
"It will require IT specialists, and the Gaming Board will be staffed appropriately and equipped with the appropriate equipment to do their job.
"The point is it's not intended to be a free-for-all and the legislation is fairly restrictive as to who can participate in it."
Gomez made the statement to reporters in Gregory Town, Eleuthera on Thursday.
Guardian Business revealed yesterday that the Atlantis resort is set to offer online and mobile gambling before the law is passed in Parliament, reportedly under a special exemption.