IMF Urges Bahamas Corporate Income Tax
April 15, 2013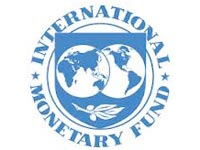 The International Monetary Fund (IMF) warned it was "imperative" for the Bahamas to quickly reduce a national debt-to-GDP ratio that is on course to strike 76 per cent by 2016-2017, having urged the Government to introduce a corporate income tax.
The Fund, in its Article IV consultation report on the Bahamas, which was released yesterday, also set out a strategy that would enable this nation to avoid breaching the 70 per cent debt-to-GDP 'danger threshold', its plans keeping this ratio "11 per cent of GDP lower" than present 2016-2017 trajectory.
The IMF's own estimates suggested "that an additional fiscal effort of about 3 per cent of GDP (built over the years) would bring the central government debt down to 2012 levels by 2016/17".
But, if nothing was done, the Fund warned: "With a primary deficit averaging 2.5 per cent of GDP over the medium term, the central government debt is projected to continue to rise, reaching about 62 per cent of GDP by fiscal year 2016-2017.