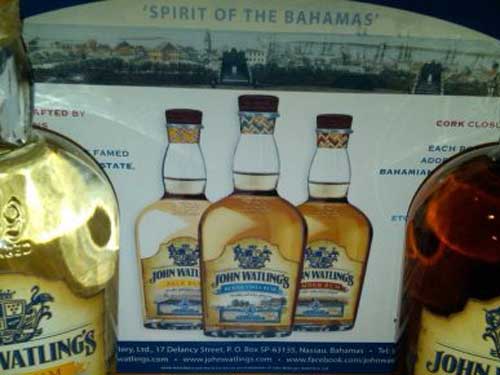 John Watling's rum, the "Spirit of The Bahamas", announced today that it has opened its doors for complimentary tours at its home, the Buena Vista Estate, in Downtown Nassau. The historic Estate, founded in 1789 and overlooking the harbour, is the site where Bahamians hand-craft John Watling's small-batch Pale, Amber and Buena Vista rums.
At the Estate, John Watling's features a production and museum-like tour, shopping and signature Bahamian cocktails at its Red Turtle Tavern. Within walking distance from the cruise ship port, John Watling's Distillery is located on Delancy Street and is open from 10am-6pm, seven days a week.
John Watling's Distillery has worked with the Antiquities, Monuments and Museum Corporation (AMMC), the National Insurance Board (NIB), N&M Architects and Coastline Construction to restore the Buena Vista Estate to its original splendor. The restoration, which also includes the construction of a 10,000 square foot purpose-built barrel aging and production facility as its storehouse, lasted more than a year.
"It is very important to us that John Watling's Distillery and the Buena Vista Estate celebrate the rich history and heritage of The Bahamas. We have made sure that everything from our distillery to our rums is of the highest quality," said Jose B. Portuondo, Founding Partner. "John Watling's Distillery is a must-see stop in Nassau. In fact, here visitors will find a multisensory experience which features history, architecture, natural beauty, sweeping views of the harbour and the chance to take home a bottle of John Watling's rum."
The Distillery will be open to visitors daily and will feature complimentary tours showcasing the history and heritage of The Bahamas. The tour begins in the entrance lobby of the Buena Vista house and includes antiques and prints dating back more than 300 years. Photographic exhibits and displays have been provided by the descendants of Buena Vista's long list of residents, which include Royal Governors, Chief Justices and Knights of the British Empire.
By Tourism Today