Arthur Porter Arrested In Panama
May 28, 2013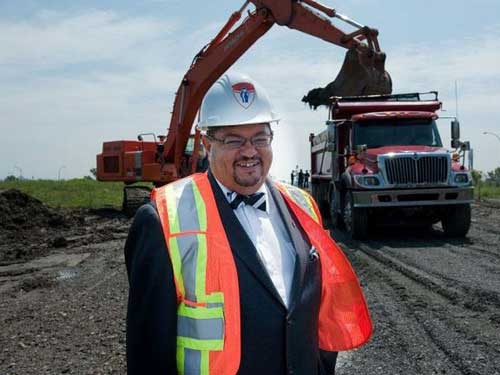 Controversial physician Arthur Porter was narrowly arrested Monday in Panama. The infamous doctor, accused of accepting millions of dollars in bribes to build a mega-hospital, was under a warrant of arrest since last February for fraud , conspiracy, breach of trust, secret commissions, and money laundering.
An extradition request had been submitted to the authorities without producing immediate results.
But an opportunity arose earlier this week when Arthur Porter and his wife Pamela Mattock went on a trip to Panama. Pursuant to a request from Canadian police, the Panamanian government immediately arrested Mr Porter upon his arrival.
According to reports, Mr Porter then tried to get out of jail thanks to his privileged status with the government of his native country, the Republic of Sierra Leone. Mr Poter was special advisor to President Ernest Koroma and, in Montreal, he was the honorary consul to the small African country. Even in the Bahamas, the Sierra Leone flag waved outside of Mr Porter's home.
The doctor had exhibited a diplomatic passport from Sierra Leone to Panamanian police and demanded to be released under an alleged diplomatic immunity. The police, impressed, agreed to let him go, according to our sources.
In a final attempt to escape, Arthur Porter then attempted to board a plane to Trinidad, another tax haven in the Caribbean where he was involved in a proposed private clinic. But police finally stopped the doctor again, for good this time, before his plane even took off.
As news of the couple's arrest made headlines in the Canadian media, their daughter Adina, a young lawyer in her twenties, was alone in their house in the Bahamas. "Obviously, it's a shock … I do not know what to do, I'm all alone now."