Boat Show At Palm Cay A Whaling Success
May 15, 2013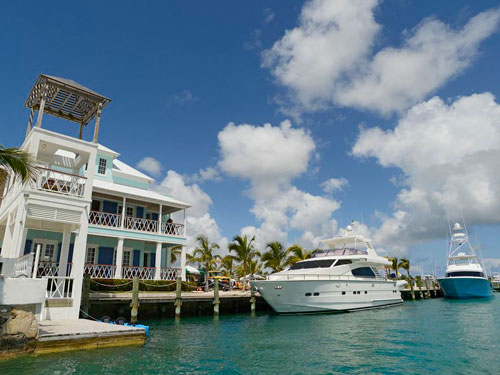 Palm Cay, the upscale waterfront development on Nassau's eastern shore, recently hosted the second annual Bahamas Sports Fishing Network (BSFN) Boat Show.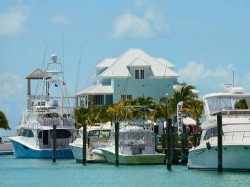 The event drew twice the boats and double the crowds this year and featured vessels on display from $10,000 to $290,000, ranging from centre console open fishing vessels with single outboard engine to elaborate sportsfish models.
"We were proud to have been selected to host the first BSFN Boat Show last year when we had more than 30 boats for exhibit and sale," said Palm Cay Marina Consultant Brooks Russell.
"This year, with our marina completely built out with 194 slips, we were pleased to have twice as many boats. The boat show was an excellent opportunity for both boat owners and those who were interested in seeing what was available just in time for the start of the summer boating season."
Vendors from kayak and rowboat dealers to outdoor furniture manufacturers, from jet ski sales to sailmakers, charter boat operators to mechanics and marine suppliers turned the quiet grounds into a bustling arena for all things related to boating. Bouncing castle, Sands beer stands, burgers and an appearance by heavyweight boxer Sherman 'the Tank' Williams added to festivities.
For many, it was an opportunity to tour the $200 million high-end development at the eastern end of New Providence with townhomes, single family residences, condos, clubhouse, marina and pool. Future plans call for a boutique marina condo hotel and cottages as well as full restaurant, fitness centre, tennis courts and other amenities. It is already the site of junior sailing.
In 2012, Palm Cay completed a $1.5 million beach refurbishment that included whale tail groynes and left the community with 1200 feet of white powdery sand considered one of the best beaches on the island.
(Photos by Rachel Russell & Josh Yentis.)