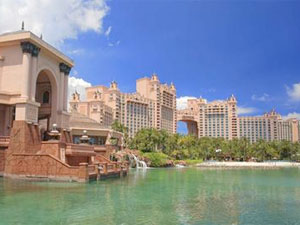 The International Special Events Society (ISES) has announced the first line-up of speakers for ISES Live, a new international meeting for creative events professionals, taking place in the Bahamas in 2013.
ISES Live will take place at Atlantis in Nassau from August 22-24 2013. The event's content and design will centre on the role of creativity and creative thought in delivering live event experiences and will be inspired by other thought leaders from a range of creative industries, including event planning and production, film, fashion, music, technology and design.
Speakers include international fashion designer Kat Marks, writer and film producer Jayme LaForest, and musician Jake Leiske.
Marks will present two sessions during the three-day event, focusing on the creative design process and design evolution, as well as staging an interactive design challenge.
LaForest will facilitate a 'Deep Dive' session, which will look at expanding ways in which to force inspiration and how learning basic tools can help communicate those ideas. Leiske will run a live session that talks about the parallels between crafting a song and creating an experience within the artistic direction of an event. Registration to ISES Live is now open.
by Alison Ledger, Conference and Incentive Travel