Tourists Robbed Outside Atlantis
June 3, 2013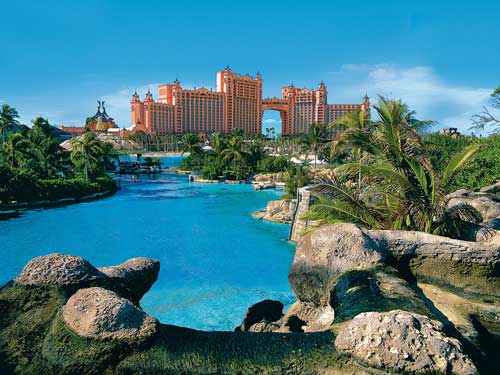 Two American tourists were robbed at gunpoint outside the Royal Towers, Atlantis Resort and Casino, early Sunday morning, Assistant Commissioner of Police Anthony Ferguson said.
Police said around 1:00am on Sunday, June 2, 2013, a man armed with a handgun approached them and demanded cash. The suspect fled the area on foot. No one was harmed during the incident.
Ferguson said the suspect, who was only described as a dark man, was still at large.
Acting U.S. Charge d'Affaires John Armstrong told The Nassau Guardian in March that crime is a major issue here.
"I will be perfectly honest," Armstrong said. "Bahamian officials, average Bahamians, American diplomats, and other diplomats have noticed that there's a serious situation."
He added that the U.S. Embassy has an obligation to warn U.S. citizens of crime trends. The most recent warning was issued last month.
By Royston Jones, Jr.
Guardian Staff Reporter