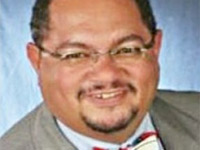 The wife of former MUHC boss Dr Arthur Porter will remain in a Canadian prison until a preliminary inquiry in September, according to Quebec court Judge Robert Marchi.
According to media reports, former Old Fort Bay resident Pamela Mattock Porter became the first person arrested by the province's anti-corruption unit to be denied bail.
The bail process was covered by a publication ban; however it was reported that the judge sided with Crown prosecution that Mrs Porter presented a flight risk.
Mrs Porter was extradited to Canada in June, and has been in detention since she was arrested in Panama with her husband on May 26.
Canadian police believe the former Bahamas resident conspired with her husband to launder millions of dollars, according to the arrest warrant obtained by The Tribune.