Major Wants Minnis Removed From House
July 26, 2013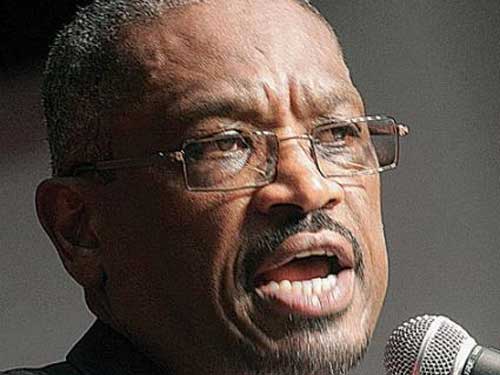 House Speaker Dr. Kendal Major said he is prepared to enforce the rules of the House of Assembly when it resumes on August 7, which could mean the removal of Opposition Leader Dr. Hubert Minnis from the lower chamber.
However, Major, who was responding to questions from The Nassau Guardian, said he hopes that it does not come to that.
He said he is fully prepared to accommodate Minnis if he is prepared to substantiate or withdraw allegations he made last week against Prime Minister Perry Christie and his relationship with Lyford Cay billionaire Peter Nygard.
Major's comments came two days after Minnis defied his order, which eventually led to the early suspension of the House.
When asked to explain what circumstances would call for Minnis' removal, Major said, "The rules will have to play out. The member still has the opportunity to one, withdraw the remarks or two, provide proof and lay the proof on the table.
"That has always been an option for the member. If the member doesn't do so then obviously the next level of punitive behavior will then have to be enforced.
According to the rules, that means that the member would eventually be named and asked to vacate the premises of the precincts."
Major said when the House meets again on August 7, he will not tolerate a disturbance similar to what happened earlier this week.
He said Minnis was out of order. "The rules are clear, the member made an infraction," Major said.
"It's a scurrilous and a very serious infraction. It has never happened since I have been the speaker of this
House.
"There are members on both sides who have grumbled because the chair has asked them to withdraw comments. At all times, members eventually withdrew the comments because it was the right thing to do."
Major said he asked Minnis to withdraw the comments 14 times.
Minnis recently contended that a withdrawal is not necessary considering that his comments were expunged from the records.
However, Major disagreed.
"Withdrawal is a totally different matter," he repeated. "Withdrawal is personal responsibility, so if you say something or do something and you are asked to withdraw it, that brings and shows respect to the chair and to House members.
Major said he hopes that Minnis takes on a different attitude when the House resumes on August 7. "I have hopes that he will make the right decision at the right time so that we can move on," he said.
By: Krystel Rolle
Guardian Staff Reporter