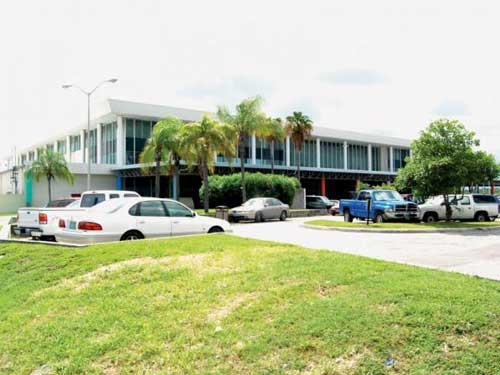 Heavy rainfall prompted Air Traffic Control (ATC) officials to close Lynden Pindling International Airport (LPIA) for about 30 minutes, causing a series of delays in flight landings and departures, according to an official from the Nassau Airport Development Company (NAD).
NAD's Communications Manager Shonalee King-Johnson said ATC made the call to shut down the airport just after 1 p.m. King-Johnson said that at the time of the closure several flights were due to land, but had to circle the area until they were given clearance.
"Meantime, some of the departing flights had to be held due to air saturation, meaning flights that were in the air, we had to make sure that those aircraft landed safely and then release the others to depart," King-Johnson said.
"So the priority was obviously given to the flights that were in the air."
She added that five flights on the U.S. Departures side were scheduled to depart during the impacted timeframe and experienced delays of up to one hour.
Air Traffic Control official Keith Major said ATC ordered the closure due to low visibility. Major said the control tower does not allow airlines to operate when visibility is below one mile.
Meteorologist Neil Armstrong reported yesterday that 3.8 inches of rain fell in the previous 24 hours at the airport.
Armstrong noted that thunderstorm activity is not unusual during this time of year. He said slight flooding is also expected in low lying areas. A severe thunderstorm warning was in effect up to 6 p.m. yesterday. Forecasters said light rain is expected today.
By: Krystel Rolle
Guardian Staff Reporter