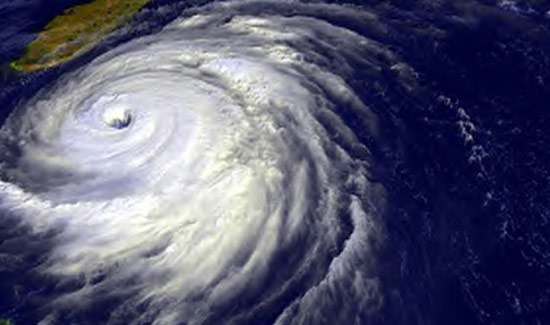 The 2014 Atlantic Hurricane Season began Sunday June 1 with a warning that the there is no way of knowing what the true impact of the season will be.
Dennis Feltgen of the National Hurricane Center in Miami says notwithstanding predictions of a "slow" season "It takes only takes one storm hitting your area for it to make it a bad year, regardless of the number of storms that are forecast in the seasonal outlook."
He cited, as an example, the year 1992, for which there were only seven named storms, but one of which was Category 5 Hurricane Andrew, which caused more than $25 billion in damage in Florida.
The National Oceanic and Atmospheric Administration has forecast eight to 13 named storms and three to six hurricanes. One or two of these could strengthen into a major storm, in what the US based agency is predicting to be near-normal or below-normal season.
In Jamaica, the Office of  Disaster Preparedness and Emergency Management (ODPEM) will host a press conference on Monday to provide details on its public education campaign for the month of June, which is observed annually as Disaster Preparedness Month, coinciding with the start of the Hurricane Season.
Jamaica has seen an increase in the number of hurricanes affecting the island in recent decades, stretching back to the devastation wrought by Hurricane Gilbert in September 1988.
The Hurricane Season continues through to November 30.