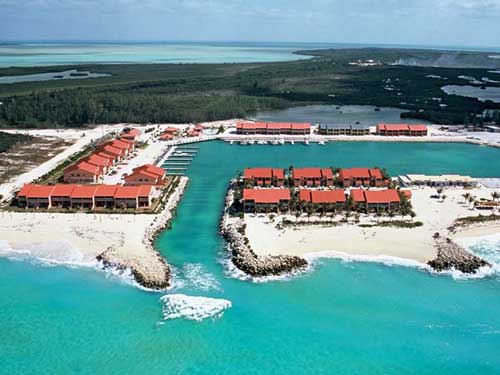 Despite the fact that the Bimini Sands Resort and Marina is willing to offer private pilots a $75.00 rebate to offset newly implemented government processing fees, State president of the Florida Aero Club and Bahamas Flying Ambassadors Anthony Restaino said club members are standing by their decision not to return to The Bahamas.
According to Restaino more information is needed before both clubs considers and fully accepts Bimini Sands Resort's offer.
Restaino and the aero clubs' members would not return to the country back in July following the government's implementation of new customs tax and processing fees for private pilots and commercial aircraft.
On June 21, Restaino brought a group of 32 persons and 11 airplanes of the aero clubs to Grand Bahama where they enjoyed a weekend stay at the Wyndham Viva Fortuna Resort; however, with plans then underway for an even larger group to visit the island a short time later, the group learned of the new taxation which required private pilots to shell out $50.00 for arrivals and departures, including fuel stops when traveling to the country.
This announcement dismayed Restaino, a 35-year visitor to The Bahamas who along with club members feel the fees are totally ridiculous, exorbitant and would prohibit tourists from coming to the country he and his family have grown to love.
"While both clubs appreciate Bimini Sands Resort's offer, an email should have been sent to us detailing exactly what they are willing to offer in respects to hotel accommodation packages and how the $75.00 rebate would come into play.
"Once that would have been done it would give us an opportunity to evaluate the information sent and then make a decision on whether or not we see it as a viable option for us to return to the country.
"We appreciate the stance Bimini Sands Resort is taking to make things better, but other problems have arisen due to the new taxation,"  said Restaino.
The aero club pilot claimed that some private pilots who have traveled to The Bahamas since the new taxation has been implemented have complained about customs officers not properly educated on when private pilots should be charged or the rules and regulations associated with the entire process.
"It seems that the officers do not have a clear understanding of the rules, the amount we should be charged and when we should pay these fees.
"We feel there should be some kind of literature given to private aircraft pilots so that we can have a clear understanding of what is going on thereby causing all involved to be on one accord.
"We live in the United States of America and travel outside the country is one of the last things prepared for in a family budget.
"We understand that your fees in general would be higher (transportation, food and entertainment), but we need prices to be reasonable in conjunction with the rebate offered not only by Bimini Sands Resort but any business that wishes for us to return to the country,"  said Restaino.
He is hoping a proposal would be made by Bimini Sands Resort and Marina CEO, Frank Cooney, to the Florida Aero Club and Bahamas Flying Ambassadors for their consideration and so a final decision to be made on whether or not they would return to The Bahamas.
Calls placed to the Bimini Sands Resort and Marina in response to Restaino's comments were unsuccessful as resort CEO Cooney was unavailable up to press time.
By: Sharell Lockhart
Freeport News Reporter