Marines Admit Beating Cuban Detainees
August 30, 2013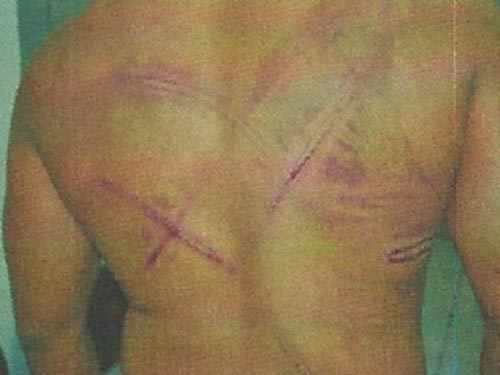 A young Defence Force marine admitted that on the direction of superiors, he punched, kicked and beat unresisting Cuban detainees with a stick until they screamed, in what is described in official investigation documents as a "frenzied" attack at the Carmichael Road Detention Centre.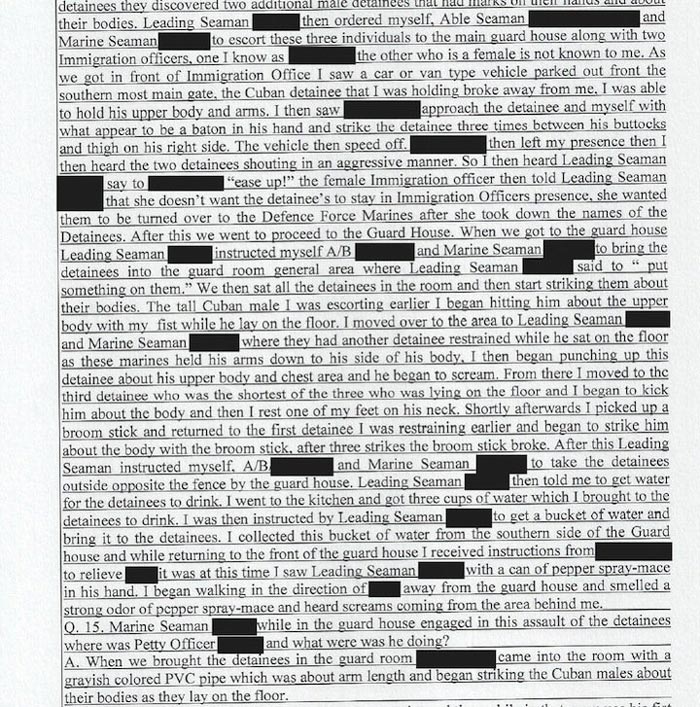 The officer (identified here as Officer 1; each of the officers questioned has been given a number, The Tribune having decided to withhold names pending the conclusion of the investigation) is one of four men who admitted to directly taking part in the beating – which they said happened while the victims were posing no physical threat whatsoever, according to investigators quoted in the documents.
In his confession about what happened on June 13, Officer 1 said following an escape attempt by Cuban detainees, Officer 4, his superior, told Officer 2, Officer 5 and himself to "Put something on them."
"Shortly afterwards, I picked up a broom stick and returned to the first detainee I was restraining earlier and began to strike him about the body with a broom stick. After three strikes, the broom stick broke.
Others told of detainees being kicked while on the floor and having mace sprayed in their faces.
"I was saddened, it was inhumane," one said.
The victims were: Alexander Vasquez, Carlos Pupo and Yordan Contero. Vasquez told of his experience during a Miami talk show, the details of which were published in The Tribune on Wednesday.
Officer 1 told investigators that on one occasion, he saw another senior officer, Officer 3, strike a detainee with a baton.