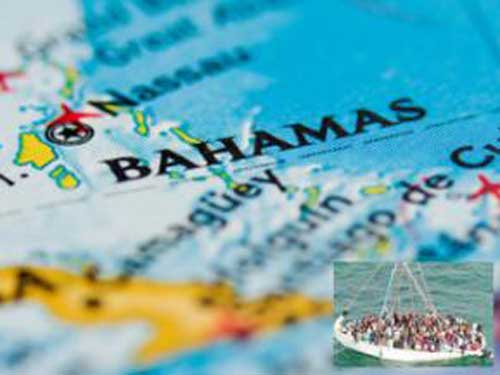 Exiled Cubans in Miami have strongly criticized the Bahamian government for repatriating 24 Cuban migrants.
According to the Miami Herald, the 24 were bused to the airport and put aboard a plane bound for Cuba, despite last-minute entreaties by US government and other officials to delay the returns.
The alleged abuse and plans for repatriations have reportedly heightened tension in South Florida, where Cuban groups called for tourist boycotts of the Bahamas, held hunger strikes and staged horn-honking protests around the Bahamian consulate.
Ramón Saúl Sánchez, head of the Miami-based Democracy Movement, said his group plans to accuse Bahamas Prime Minister Perry Christie in international fora of sending the migrants back to Cuba in order "to hide from public view those who were tortured in his country."
It will also ask that the 24 Cubans repatriated be given protection and visas by Panama and other countries to resolve a humanitarian issue, the Herald said.
It said those repatriated Friday included eight involved in filming a cell-phone video showing an alleged guard at the Immigration Detention Centre in Nassau kicking several detainees on the ground. Panama had offered asylum to them and 11 others allegedly beaten.
Bahamian authorities claimed in July that the video was a fake.
But Miami congresswoman Ileana Ros-Lehtinen said US State Department officials had told her that Nassau has now confirmed its veracity and removed the guilty guards.
"It is shameful that the Bahamian government would not even consider the humanitarian asylum offer made by the government of Panama," added the Cuban-American Republican.
Source: Caribbean 360