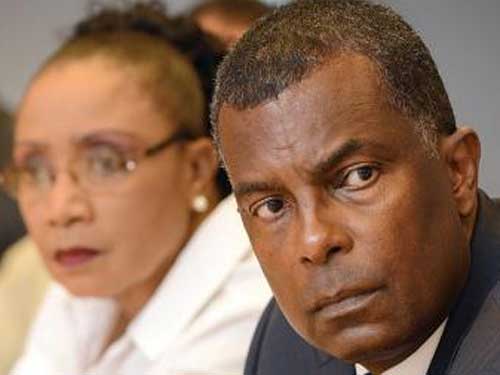 A Florida lawmaker has branded as "spineless" and "immoral" The Bahamas' decision to repatriate a group of Cubans last week.
In a press statement posted on her website, Ileana Ros-Lehtinen, the U.S. representative for Florida's 27th congressional district, said, "It is unconscionable that the Bahamian authorities have decided to forcibly repatriate Cuban freedom seekers back to their brutal oppressors under the Castro regime."
Ros-Lehtinen said the Bahamas government took this "misguided approach" despite the fact that Panama had offered to grant asylum to 19 Cuban nationals.
She added: "Cuba maintains one of the world's worst human rights records, and this spineless decision to send them back is not only unacceptable, it is immoral."
Additionally, U.S. Senators Bill Nelson and Marco Rubio and Congress members Mario Diaz-Balart, Albio Sires and Ros-Lehtinen wrote a letter to Prime Minister Perry
Christie asking that the government halt any further Cuban repatriations.
At a press conference at the Ministry of Foreign Affairs yesterday, Minister of Foreign Affairs and Immigration Fred Mitchell confirmed that 24 Cubans were repatriated on Friday.
He said another group of 20 is expected to be returned to Cuba shortly.
Last week, Honorary Consul General of Panama to The Bahamas David McGrath said Panama intends to offer humanitarian exile to 19 Cuban nationals.
However, Mitchell said the government has not received official word from the Panamanian government.
Yesterday, Mitchell also shot down an assertion made by Ros-Lehtinen, who suggested that a video purporting to show Cuban detainees at the Carmichael Road Detention Centre being beaten by Bahamian officers is legitimate.
According to an article appearing in the Miami Herald, Ros-Lehtinen said on Friday that U.S. State Department officials told her that Nassau officials have confirmed the video was real and fired the "guilty guards".
However, Mitchell said, "The Bahamas has not admitted to the authenticity of the video which the protestors themselves have admitted is a fake."
The government has been criticized in the past several months for law enforcement officials' alleged treatment of Cuban detainees.
The Democracy Movement, a group made up of Cubans based in Miami, Florida, launched a series of protests shortly after the video was aired on a Spanish television station in Miami.
The group is pushing for all of the Cubans to be sent to a third country.
However, Mitchell made it clear that only the immigrants who are judged to have asylum status will be eligible for entry into a third country.
He said 18 Cubans fit the criteria. He added that 10 of those appear to have been accepted by the United States and eight appear to be eligible to go elsewhere.
"If Panama makes an offer for the eight then they are free to go to Panama," he said.
"One of the things that we are concerned about, and we have said this to our friends across the pond, we do not want a signal to go out to the Cubans, who are a potential pool of migrants, that all you have to do is reach The Bahamas and then you get into some country by some artifice," Mitchell said.
"That would open the floodgates and then it would be a problem that we cannot contain. So we want to make it clear that the laws will be enforced."
While the video has been branded as false, investigations into the alleged abuse remains under investigation.
"The chips will fall where they may when the investigation concludes," Mitchell said.
By: Krystel Rolle
Guardian Staff Reporter