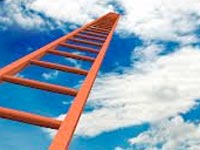 New and returning students of The Bahamas Technical and Vocational Institute (BTVI) recently participated in an informative, fun-filled Welcome and Volunteer fair at its Nassau campus.
The fair was a smorgasbord of resources to support student success; in addition, according to Student Affairs Coordinator, Mrs. Raquel Bethel, some of the participating vendors were available for students to volunteer their services in an effort to foster social responsibility.
BTVI, which is headed by Manager, Dr. Iva Dahl, provides post-secondary technical and vocational education and training.  It has a current enrollment of approximately 1,800 students at its Nassau and Freeport campuses.
During the event, staff and participating vendors shared information to aide students as they navigate through the stages of higher learning.  Students were encouraged by Academic Dean, Valdez Russell, to avail themselves of the multiplicity of opportunities at BTVI.  He wished them well, adding that BTVI is where they belong.
One of the vendors was The Royal Bank of Canada, Mackey Street.  Branch Manager, Tyrone J. Knowles, considered the financial institution's participation as an opportunity for them to advise students of how RBC can assist with their education and beyond.  "We have many products to help them achieve financial goals.  We also nurture and guide the students in their entrepreneurial spirits from now, by informing them of the products of our Business Banking section," said Mr. Knowles.
Also among the nine organizations participating was Marketing Assistant at Commonwealth Business Supplies, Ellis Stuart, who said his company's presence was imperative, particularly as some of BTVI's students purchase their supplies from there; he emphasized that it was an opportunity to give back to the BTVI community.  Meanwhile, The Bahamas Telecommunication's Company's (BTC) Events and Sponsorship Representative, Lashawn Cartwright and his team were ready to discuss BTC's products and services.
"We live in a technologically advanced world and we want students to stay connected, whether for personal use or to assist with their studies," stated Mr. Cartwright.
Organized by The Department of Student Affairs, the high-energy event included games, dance contests, giveaways and entertainment by Julien Believe and Charlie, The Yellow Bahamian – much to the students' delight.
Provided By Ms. Hadassah Hall