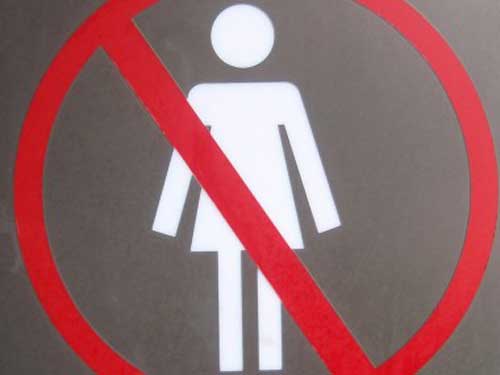 Prime Minister Perry Christie recently confirmed that the government still plans to hold a constitutional referendum in November and suggested that it will likely address issues of gender discrimination.
After a ceremony for the Progressive Liberal Party's Women's Branch at the PLP's headquarters, Christie told reporters that his administration will have to hold several referenda so the public is not confused by too many ballot questions.
The prime minister said he wants consensus within his government about which questions will be placed on the November ballot. He also said he will try and attain unanimous support from the opposition on the issues brought forward.
"I want to repeat that I indicated that coming out of this summer I was going to have my government make a decision as to what it wanted to do with respect to the referendum [so] that when we go to Parliament we would consult the leader of the opposition and the opposition in Parliament to see whether there would be unanimity on the issues that are important to my government," he said.
"One of them is gender equality where by all accounts everyone agrees with it. So the question then will be whether there are other matters.
Last week, Deputy Leader of the Free National Movement (FNM) Loretta Butler-Turner criticized the government for not yet releasing the questions and date for the referendum. She questioned if the government is taking the issue seriously or if it will handle the vote as it did the January gambling referendum.
"It doesn't seem like it's of great importance to them," she said last week.
"They are just going through the motions to say they're doing something. It's like the Perry Christie shuffle, lots of movement but nothing happening."
Butler-Turner said one main issue she wants to see addressed in the constitutional referendum is the removal of gender discrimination against women.
"I think the question of gender equality for women is definitely non-controversial. I think they (the government) have already been a part of that process that has denied Bahamian women their full rights," she said.
A referendum held in 2002 asked voters, among other things, if they wanted to remove constitutional discrimination against women. The majority of the electorate voted against this.
The Progressive Liberal Party supported the 2002 referendum in the House of Assembly but later sided with those who opposed the process.
The Constitutional Commission presented its report to the government in early July. The document, which contained 73 recommendations, was released after nine months of meetings across the country.
By: Taneka Thompson
Guardian Senior Reporter