Response to Christie's Comments on VAT
September 25, 2013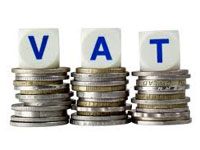 Mr. Christie as quoted in The Tribune Friday September 20th  – "There are lots  of people who for their own reasons will distort the truth of VAT and use misinformation to cause people to say 'I don't want it' and we think that is a disastrous outcome…"
Supporters and sympathizers with the political philosophy of The Nassau Institute will recognize Mr. Christie's  statement as an effort to discredit The Institute whilst avoiding a response to the concerns identified in the Independent Study of The Value Added Tax.
The Bahamian tax payer is surely entitled to know what to expect and how he will be affected by the new tax policy.
It is hoped the information in the report will assist government in finding an acceptable way to address the National Debt.
The Nassau Institute