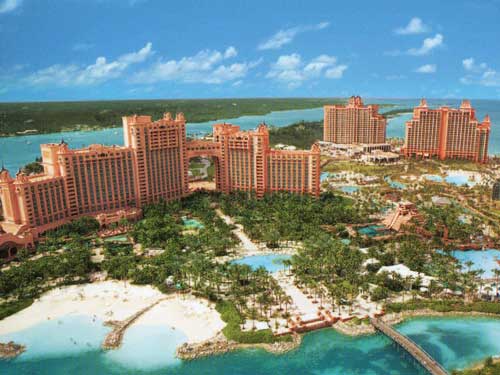 The Bahamas' largest resort is "very concerned" about the crime warning sent to all its passengers by Carnival Cruise Lines, its top executive urging this nation to avoid suffering reputational damage similar to Aruba.
George Markantonis, Atlantis's top executive, told Tribune Business that it had taken "a long time" for the Bahamas' fellow Caribbean territory to recover its reputation in the aftermath of Natalee Holloway's disappearance.
The Brookfield Hospitality president and managing director, though, pledged that Atlantis and other tourism operators were working "very aggressively" to deal with the issues that seemingly prompted Carnival to warn its thousands of passengers not to carry large sums of cash when disembarking in Nassau.
"We're disappointed that the cruise lines may be discouraging passengers from venturing off the ship," Mr Markantonis told Tribune Business.
"We continue to work with the Government on the crime problem. It's an issue. We are very concerned about it, like the rest of the Bahamian tourism sector.
"It doesn't take a lot to get us in the same situation that Aruba found itself in. It takes a long time to restore your reputation. We're working aggressively on it, as we should be."
Mr Markantonis's comments are likely to add new impetus and urgency to the combined government/private sector response to Carnival's warning, which many observers had seen coming for months, due to increased robberies and other crimes being committed against visitors in tourist areas.
Cruise passengers, who visit Atlantis's water-based theme park, casino and other attractions on day passes, after being ferried across the harbour from Prince George's Wharf, have become an increasingly important segment of the resort's business.
Mr Markantonis confirmed that Atlantis could accommodate up to 4,000 cruise passengers per day, so any warning by Carnival could have a dramatic negative impact on that business.
David Johnson, the Ministry of Tourism's director-general, confirmed to Tribune Business that the Government was working to address both Carnival's concerns plus the anger expressed by Bay Street merchants over the letter's impact on their business.
Agreeing that it sent a negative message about Nassau to potential visitors before they even set foot in the city, Mr Johnson disclosed that the letter was being left in cruise passenger cabins.
"We're on that, and communicating with all stakeholders," Mr Johnson said. "I expect we will have an arrangement that all parties can live with very shortly as it relates to that problem.
"Every passenger receiving a note like that, even before they arrive at the destination, that's not what we would wish to see. We want to optimize the tourism dollars businesses are getting, so we're very concerned about that."
By Neil Hartnell
Tribune Business Editor