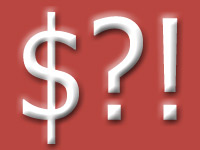 FNM leader Dr Hubert Minnis yesterday urged the government to table in parliament records documenting a complete breakdown of the costs associated with the gaming referendum.
His comments came as National Security Minister Dr Bernard Nottage backtracked on his announcement that the vote which sought to legalise the numbers business, which he first pegged at more than $5 million, actually cost taxpayers $1,238,092.95.
Last week, Dr Nottage told reporters that the referendum's expenditure was around $5 million, quite a leap in figures from Prime Minister Perry Christie's estimation weeks earlier that it cost more than $1 million.
However, in a press statement yesterday, Dr Nottage, who is responsible for the running of elections and referendums, said he regretted the misunderstanding that he might have created.
"On Thursday, October 3rd," he said, "when questioned about the cost of holding the National Referendum on Web Shop Gaming and a National Lottery in January, I inadvertently gave the figure of $5 million. Almost immediately, I told the reporters, who were from the Broadcasting Corporation of The Bahamas, Cable TV 12 and The Nassau Guardian, that I was uncertain about the actual amount.